The relative importance of genomic health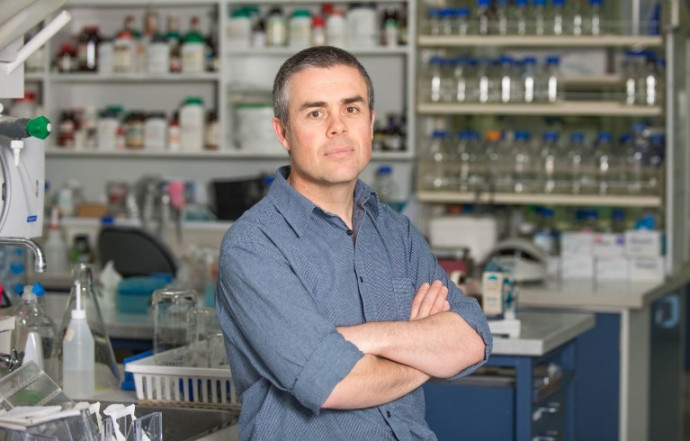 By Dr Logan Walker, Senior Research Fellow at University of Otago Christchurch and a Rutherford Discovery Fellow.
One hundred and fifty years ago, a French physician had just recorded the first description of a family with a notable history of breast cancer. It took another 130 years before scientists discovered two genes (BRCA1 and BRCA2) that are associated with an inherited form of breast (and ovarian) cancer. Now we know that there are a number of genes that play a key role in the genetic risk of breast cancer.
Genomic health – health care based on knowing our genetic code – is transforming cancer research and clinical management of patients. As we better understand our genetic information, we gain the ability to control this disease. The goal of curing cancer starts with preventing cancer. Those with a genetic risk of breast cancer have life style, medical and surgical options that can significantly reduce the likelihood of, or even prevent, this disease. Such decisions may not only save people's lives but also minimise health care costs.
This year, several hundred New Zealanders will undergo genetic screening to find out if they have a cancer causing mutation in BRCA1 or BRCA2. Approximately 50 of these people will discover that they have inherited a mutation. We may consider this a modest number of affected individuals, until we remember that genetic diseases are a family affair. Each person who is found to have a cancer causing mutation is likely to have living relatives who unknowingly have also inherited this mutation. And we must also remember the children, grandchildren, great grandchildren, and so on, who will also benefit from these genetic discoveries.
The development of cheaper and more powerful genetic technologies is revolutionising discovery and testing of mutations in patients. At the turn of this century, it cost around $100 million to get a complete print out of our genetic code. Now the same task can be completed for less than $1000. This incredible advance is presenting both an opportunity and a challenge for health care professionals. Genetic tests help doctors assess individual's health risks, but only if they are able to properly assess the DNA evidence. We know that approximately 15,000 genetic changes that have been discovered in BRCA1 and BRCA2 have unknown clinical significance (filed in the too hard basket). Many more genetic changes await discovery and explanation, not only in BRCA1 and BRCA2, but also in other breast cancer risk genes. One can only imagine how many patients and families from around the world might be affected by this uncertainty. To tackle this global challenge, it has been necessary to team up with researchers from more than 20 countries as part of a large global network. One such alliance is the appropriately named, ENIGMA (Evidence-based Network for the Interpretation of Germline Mutant Alleles) consortium, which focusses on decoding the DNA sequence of breast (and ovarian) cancer susceptibility genes. ENIGMA has become a leading authority in this area and has been a catalyst for linking researchers who are pushing the envelope so we can provide critical support to diagnosticians, health care providers and patients.
Genetic testing laboratories will often use information from dedicated web-databases to tell doctors what genetic tests mean. However, the huge amount of work carried out behind the scenes to populate these databases by organisations, such as ENIGMA, can easily be taken for granted. To accomplish this work, we have targeted meetings at least twice a year in various locations around the world, along with many phone conferences, email conversations, passionate debates, collaborative research projects, and importantly, collective agreements. When I returned from a post-doctoral position in Australia, I knew that New Zealand families had not had the opportunity to participate in large international breast cancer studies, and many families were waiting to understand their genetic disposition. This led me to initiate the first New Zealand node for ENIGMA and other international consortia - the New Zealand Familial Breast Cancer Study (NZFBCS). This study is supported by a multidisciplinary team of experts from the University of Otago Christchurch, Christchurch Hospital, Genetic Health Service NZ, and the Cancer Society Tissue Bank. Most importantly, we have been generously supported by study participants from high-risk breast cancer families nationwide who have donated biospecimens and provided personal information about themselves. NZFBCS is now helping us contribute to the genomic health of high risk breast cancer families; an exciting area that is developing at a rapid pace. This resource is not only being used for cutting edge research, we are also connecting Genetic Health Service NZ with the ENIGMA network so Genetic Associates and Clinical Geneticists can receive up-to-date information for their patients.
Breast cancer genetic research being carried out by New Zealand and international scientists build on 150 years of genetic knowledge and tremendous technological advances in the area of DNA analysis. As a result of these efforts, we can expect the impact of breast cancer to be reduced as patients and their relatives are able to receive potentially lifesaving information. Although there is much more to be learned about preventing and treating breast cancer, the achievements to date are ripe for being modelled in many other complex diseases.
This post is from the Past and Future series where, as part of our 150th anniversary celebrations, early career researchers are invited to share discoveries in their fields from days gone by or give us a glimpse into where their research may take us in the future.