Research
Published 11 September 2023
Shining a Light on Economic Inequality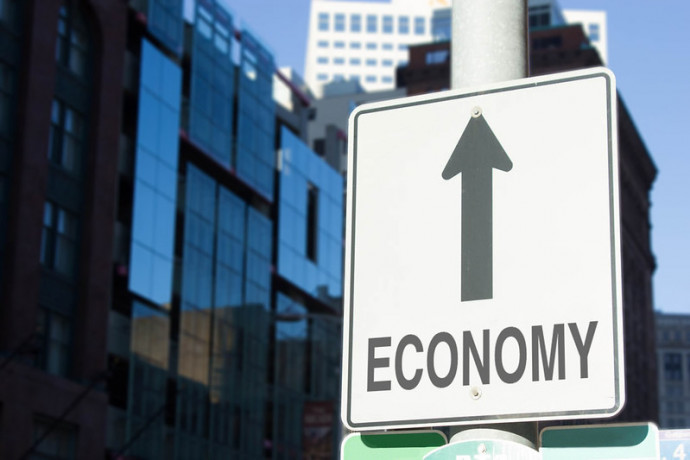 "Upwards Economy Sign" by ota_photos is licensed under CC BY-SA 2.0.
In this Marsden-funded project, Professors John Gibson and Xiangzheng Deng know that where people live/work is critical to public policy and economic research
Rising economic inequality is a global issue impacting individual well-being and national stability/productivity.
Overcoming economic inequality is a key sustainable development goal (number 10) set by the United Nations (https://sdgs.un.org/goals). So how are nations measuring up to this goal? Most countries release economic inequality data only at the national and provincial level. However, local, district council-like, levels of economic inequality are often unreported in these data sets. These economic blind-spots have flow on effects to essential public services for example – electricity/water supply, staffing (medical/teacher) and in understanding changes to local wellbeing. One-way researchers improve the accuracy of local economic data is by using ''big data'' taken from satellites passing over a region of interest at night.
Traditionally, satellite data comes from the Defense Meteorological Satellite Program (DMSP), originally developed to gather information for USA military operations. Once state-of-the-art, DMSP is showing its age, assigning light and therefore economic activity to unlit areas in the wilderness. Newer satellite programs, such as VIIRS Night Lights (VNL) and NASA's Black Marble (BM) use more modern sensors and data-processing methods to detect night-time lights with greater accuracy. Surprisingly, these more accurate data sources are largely ignored by studies attempting to measure inequality.
RESEARCHER
Professor John Gibson
ORGANISATION
Te Whare Wānanga o Waikato | University of Waikato
CONTRACT OR PROJECT ID
UOW1901
---