Tracking the deep-sea burial of organic carbon by submarine superhighways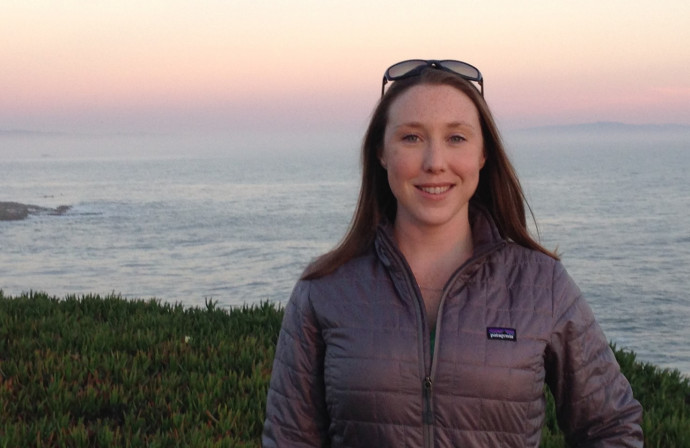 Dr Katie Maier, NIWA. Image: supplied.
Dr Katie Maier and Dr Scott Nodder from NIWA, with a team from GNS Science and Oxford University in the UK, will investigate the importance of large deep-sea canyons for the transport of carbon from land into the deep sea and eventual burial under the seafloor
Published on 3 Whiringa-ā-rangi November 2021
Concealed beneath the waves, sediment and organic carbon from land and shallower waters are funnelled along deep submarine canyons, resulting in the burial of carbon in seafloor deposits. This carbon burial helps to offset the effects of climate change by reducing how much carbon circulates. Although the deep sea is one of Earth's largest sinks of atmospheric carbon dioxide, the significance of these land-to-deep-sea highways as a sink in global carbon budgets remains unclear. Forming part of the equation are large 'canyon-flushing' events, rare phenomena which can be triggered by earthquakes. It's currently unknown if they play a bigger role in concentrating carbon into the deep sea than the more frequent smaller events and day-to-day sediment flows through canyons and channels.
Dr Maier and Dr Nodder, along with their research team, have been awarded a Marsden Fund Standard grant to tap into a unique opportunity to investigate the importance of large canyon-flushing events in organic carbon transfer from land into the deep sea. They will be focusing on the 2016 Kaikōura earthquake, which resulted in a massive 'canyon flushing' event that happens every one to two hundred years in the Kaikōura Canyon and Hikurangi Channel, off the east coast of the South Island. Using innovative deep-sea methods, the research team will sample and measure near-seafloor flows and their sedimentary deposits. A key aspect of their project will be the use of novel radiocarbon analyses to reveal where the carbon originated from and how much new carbon has been buried.
Their research will produce the first ever comparison of large, rare 'canyon-flushing' events with more frequent events and day-to-day processes, integrating data from a global deep-sea biodiversity hotspot. The research team will also integrate their results into international studies to produce global estimates of organic carbon burial in the deep sea, and the findings will be used to refine regional and global carbon budgets.