Matthew Austin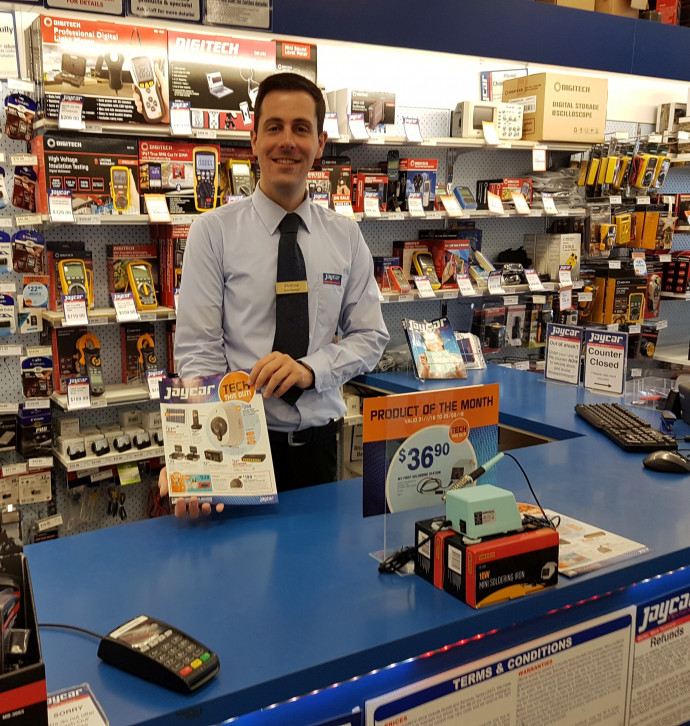 Being selected for Realise the Dream in 2004 and 2005 inspired Matthew to go on and study engineering while working full-time in retail. He says that he is now ready to move on to new pastures. Read about his journey.
I was selected by Royal Society Te Apārangi to attend Realise the Dream in 2004 and 2005 for work I had undertaken on a technology project called the 'Flood Alert System'. Participating in Realise the Dream made me appreciate my potential while highlighting various pathways I could follow after I had completed high school. In 2008 the Society also selected me to be a mentor at this event which was not only a wonderful learning experience but a way that I could give back. I am very grateful for this opportunity and I have since gone on to further my education in the fields of study that I'm passionate about.
I completed a two year National Diploma in Engineering – Electronics and Computers (Level 6) course at the Universal College of Learning (UCOL) in Palmerston North. This applied course offered me a fantastic background in electronics and electrical and computer sciences. Nested within this Diploma was the CISCO Networking Academy (CCNA1 – CCNA4) programme which I also chose to qualify in.
While working to achieve these qualifications, I secured a retail job at Jaycar Electronics. This gave me the opportunity to apply what I was learning through my studies and allowed me to learn from the customer base as well, diversifying my knowledge.
After completing my Engineering papers, I spent another four years studying Information Technology papers offered by Universal College of Learning, eventually achieving my highest qualification, a Bachelor of Information and Communications Technology (Applied) Level 7. The final part of this degree is a 450-hour, 16-week practical industry project which I completed in three and a half months and spent 530 hours working on.
The assignment I sourced involved two stakeholders, Essential Electronics and Security a small local business, whose client Griffiths Engineering produces custom parts and tunes motorcycles for racing. These motorcycles are tested on site and small modifications can make the world of difference to performance. I developed a computer software program which allowed for real time graphs and other relevant environmental readings to be captured and displayed live with the ability for that data to be saved and exported. Testing parts scientifically with a computer interface helped Griffiths Engineering and Toolmaking keep accurate records of what worked best and how to get more from the motorbike. As modifications are made to a motorbike, the same bike can be tested many times, therefore the stored information needs to be recalled and compared with previous tests. It is for this reason that unique notes are made and stored with each run that outlines what modifications may have been made.
short video clip of beta testing my software
Prior to starting this project I became Acting Manager at Jaycar Electronics, the role of Manager becoming official as I was completing the Industry Project. It was by no means easy but I managed to juggle working 40+ hours per week at Jaycar Electronics plus my study on the industry project. The hard work, long hours and lack of free weekends paid off and I was awarded the Toyota New Zealand Limited Certificate of Excellence for Best Industry Project 2012.
For the last five years I have continued in the full time role of Branch Manager at Jaycar Electronics. This has offered many different experiences, new practical skills and also allowed me to continue learning from our customers. After ten years of retail employment I believe the timing is right for me to move on to new pastures. Although I am unsure what path I may take, I will continue to give 100% effort towards enhancing my track record of success while advancing myself.