Azadeh Hashemi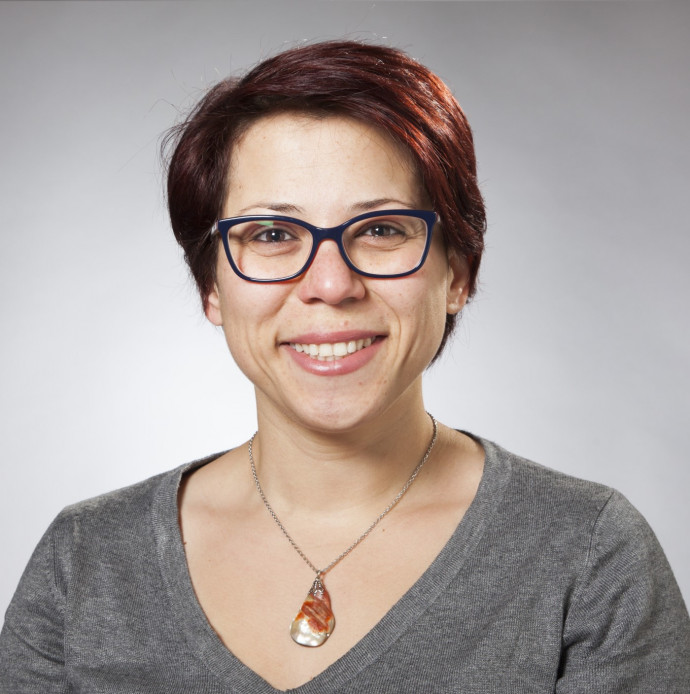 Dr Azadeh Hashemi. Photo: supplied.
2019: Dr Azadeh Hashemi, University of Canterbury, has been awarded a Rutherford Foundation postdoctoral fellowship for research entitled: 'Developing a simple and effective method for directing the differentiation of stem cells in the lab'
About the Fellow
Azadeh earned her undergraduate degree in physics and a Master's degree in plasma engineering from universities in Iran. She decided a PhD was an opportunity to be adventurous and experience a different way of life. As a results, Azadeh and her husband ended up coming to New Zealand in 2014.
Despite all the challenges of a PhD, Azadeh loved every step of the journey that eventually led her to a career focused on stem cell research and bioengineering. Reflecting back, she never knew she would enjoy bioengineering so much. Now that Azadeh and her husband have a son who is 2 and half months old, her research has new personal meaning. Azadeh has enjoyed working towards building a device and developing new methods to potentially improve human life, and is excited that her work could positively impact her son's life in the future.
About the Project
The development of humans and animals starts from a mass of stem cells that change, eventually, into all the different cells that make up the structures of an adult organism. During development, a number of chemical and physical signals produced within the embryo determine what cell types stem cells change or differentiate into. The chemicals secreted from neighbouring cells in contact with the stem cells and the direct communication through the cell membrane can be the source of some of these signals. The movement of the embryo through the development process, causing mechanical strain, can also be another identifying factor in stem cell differentiation. The signalling activated by all these processes will ultimately lead to gene activity and the determination of cellular differentiation.
Stem cell biologists have been trying to direct stem cells to differentiate into specific cell types by mimicking embryonic environments in-vitro. The benefits of this would include being able to produce cell types useful for studying treatments for diseases or for tissue repair and cell-based replacement therapies. Currently, stem cells need to be cultured under very controlled conditions in order to direct their differentiation. This process is time-consuming and expensive, and still does not guarantee the differentiation of stem cells into certain cell types of interest. In the past decade, manipulating cell-culture substrates – the material that the cells grow on – has gained renewed interest as an alternative strategy to standard methods of controlling cell behaviour. Micro- and nano-scale cell-like patterns on the surface of cell-culture substrates are one way of manipulating cell-substrate interactions and influence differentiation outcomes for stem cells.
In her Rutherford Foundation fellowship, Dr Azadeh Hashemi aims to develop a new generation of in-vitro cell-culture substrates that will not only lower the cost of directed stem cell differentiation, but also increase the accuracy of the differentiation process and the range of differentiated cells. Azadeh will be investigating the use of cell-imprinted substrates – 3D replicas of live cells or tissues onto a rigid material – for culturing stem cells. The physical and mechanical properties of the substrates will also be adjusted to better guide differentiation. The cell-imprinted surface features, which look exactly like cells, combined with other material properties will allow Azadeh to create a cell-culture substrate similar to cells' natural environment. She hypothesises that this type of substrate will achieve a more desirable outcome in stem cell differentiation.