Francis Hunter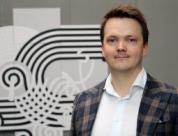 2016: Dr Francis Hunter, University of Auckland, has been awarded Rutherford Foundation postdoctoral fellowship for research entitled: "Using Next-Generation Genetics to Understand Drug Resistance in Breast Cancer"
Breast cancer is one of the most common malignancies in New Zealand, with 3000 diagnoses and 600 deaths annually. Approximately one-quarter of breast cancers are driven by amplification (increased numbers of copies) of a gene known as HER2, which stimulates the growth of tumour cells. Breast cancers that test positive for HER2 amplification grow more rapidly and are more likely to metastasise (spread) and recur after treatment.
The drug trastuzumab (commonly known by its commercial name, Herceptin), works by inhibiting HER2 and hence halts the growths and spread of HER2-positive breast cancer. Unfortunately, a significant fraction of breast cancer eventually returns despite being treated with trastuzumab, leading to very aggressive disease and poor prognosis.
In 2013, a new drug, trastuzumab emtansine (also known as T-DM1 or Kadcyla), was approved for the treatment of HER2-positive, metastatic breast cancer that has progressed after prior treatment with trastuzumab. T-DM1 is a member of a new class of pharmaceuticals known as "antibody-drug conjugates" and is comprised of trastuzumab (which is an antibody) chemically attached to a potent cancer-killing drug, mertansine (DM1). Clinical trials have demonstrated that, while T-DM1 is effective as a second-line treatment for metastatic breast cancer, some patients do not respond to the drug at all and, for others, the emergence of resistance to T-DM1 results in temporary medical benefit.
In this study, Dr Hunter will use cutting-edge genome engineering and next-generation DNA sequencing technologies to identify genes that control and predict the sensitivity and resistance to T-DM1 and other HER2-targeting drugs in breast cancer. The ultimate goal of this research is to understand the mechanisms of resistance to T-DM1 and developing diagnostic tools to predict sensitivity in order to aid in the optimal clinical use of this drug and allow for improved treatment outcomes of these high-risk breast cancers.