Lisa Hamm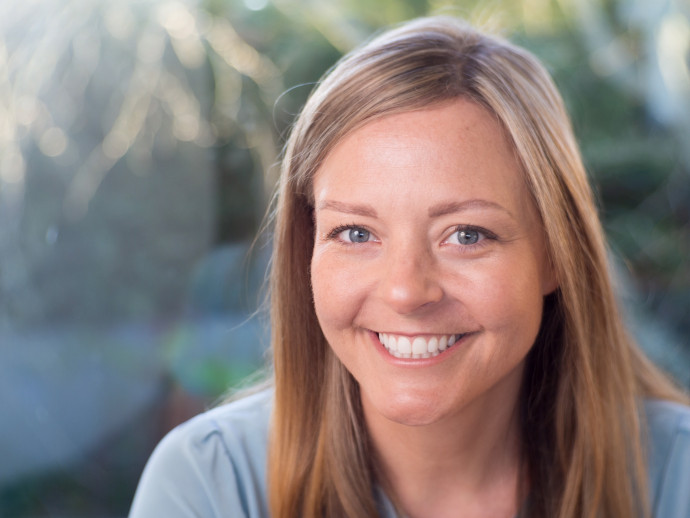 Dr Lisa Hamm. Photo supplied.
2019: Dr Lisa Hamm, University of Auckland, has been awarded a Rutherford Foundation postdoctoral fellowship for research entitled: 'Learning to see: Identifying visual processing challenges through innovative assessment tools'
About the Fellow
As a child, Lisa's Mum lived with persistent eye health issues. That experience guided Lisa's interest in understanding the experiences of people who see the world differently. Her childhood interest in vision led Lisa to complete a Community Health BSc and Neuroscience MSc. It wasn't until she volunteered at the Kilimanjaro Centre for Community Ophthalmology (KCCO) that this combination of interests was valued together. It was during her time at KCCO that Lisa first appreciated that some children with avoidable blindness didn't respond well to delayed treatment because their brains lacked experience with visual information. Helping these children required a combination of community health strategies (to promote prompt access to treatment) and neuroscience strategies (to help their brains learn how to see). Lisa has been finding different ways to study new treatment strategies ever since.
Through her volunteer and research projects, Lisa has the opportunity to collaborate, listen and learn from people in diverse communities. Her current postdoctoral fellowship is designed around listening to the needs of the people living with, and impacted by, eye health related conditions. Lisa is excited about developing new assessment tools for children because you get to think like a child, which can be a fun opportunity to be creative.
About the Project
Some children in Aotearoa struggle to see even though they have healthy eyes. This is because, although we may feel like what we see is an accurate representation of the outside world, our brains play an important role in processing information from our eyes – a role we don't yet fully understand. Blindness and severe vision impairment in children usually occur because of early developmental problems. Children with these problems typically have additional developmental challenges. This can make assessment of visual function difficult, often leaving clinicians with only eye movements to infer what a child sees. Abnormal early visual experience can also cause severe brain-based vision impairment. For example, if a child was born blind because of cataracts, removing the cataracts fixes the eyes, but leaves the brain with confusing information. These children often struggle to answer questions about their perceptions because of their lack of visual experience. Both groups of children need support to help them learn to see, but because it is difficult to assess and monitor these children's visual abilities, this process can be problematic.
Dr Lisa Hamm aims to develop a tool that incorporates both emerging technologies and the experience and needs of families and clinicians to improve the accuracy of assessments. A digital format will allow adaptation to facilitate testing across a wide range of abilities. The use of portable eye trackers will provide objective insight into perception without requiring verbal responses. This tool will help clinicians inform parents and teachers about a child's abilities, and aid in the development of rehabilitation strategies. Being able to compare between groups of children with different visual impairment aetiologies should also help us understand how the brain processes visual information, and lead to improvements in rehabilitation strategies.