Maedeh Amirpour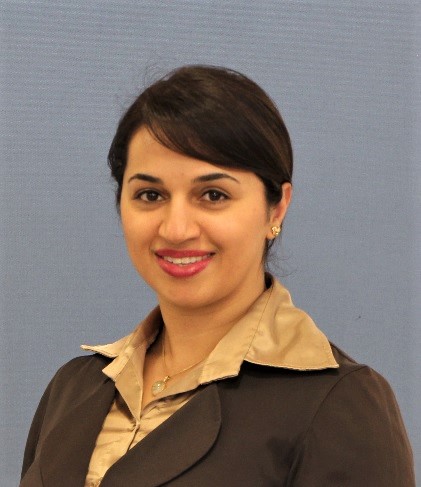 Dr Maedeh Amirpour. Photo: supplied.
2019: Dr Maedeh Amirpour, University of Auckland, has been awarded a Rutherford Foundation postdoctoral fellowship for research entitled: 'Toward tailored 3D printed bio-based human interfaces - rational design by predictive modelling'
About the Fellow
Maedeh was attracted to her field of research by the need to create a more sustainable and biocompatible strategy in producing rehabilitation products for people. She describes her research as motivated by two worldviews. One; that our planet is in a state of degradation due to excessive use of unsustainable synthetic materials, and two; that our physical body experiences degradation due to injury and pain. To help reverse these trends, Maedeh has created a research program at the intersection of four emerging fields: computational physiological design; additive manufacturing; bio-based materials engineering, and; synthetic biology.
Maedeh is also very passionate about promoting the field of engineering to young women as presently, women are largely underrepresented in this profession. She wants to be a role model for young women. With her academic background, Maedeh will be in an excellent position to empower and mentor young and self-motivated women to pursue a career in engineering.
About the Project
Additive manufacturing, commonly known as 3D printing, is widely used in industry to produce components for the space, automotive, construction and bio-medical fields. A rapidly developing area of 3D printing is the application of bio-based materials to achieve environmentally-sustainable products with new functionalities. Aotearoa is in a strong position to develop technology for 3D printing of bio-based materials such as lignin and cellulose, utilising abundant natural resources that can be converted into bio-based filaments.
One important potential application of bio-based 3D printing technologies is in wearable human interfaces rehabilitation products such as prosthetics and splints. Current bio-based 3D printing rehabilitation devices are developed with little attention on their customization for individual patients due to their design difficulties.
Due to the large number of design parameters to consider – one-size does not fit all for functional prosthetics and splints – the structural design of the 3D-printed lattice must be customised for each patient. Normally, this would require a vast number of trial-and-error products, which is expensive, time consuming and generally impractical. To resolve this problem, Dr Maedeh Amirpour's postdoctoral research is aimed to advance the current wearable human interfaces design strategies by computational modelling. Her research is focussed on investigating the physics and behaviour of bio-based 3D printed lattice structures, and the development of predictive computational models that will improve the design, mechanical performance and function of 3D-printed structures by tailoring their architecture and geometrical features. From the patients' perspective, this technology will produce splints, prosthetics and orthotics tailored specifically to best support their bodies. This project will also provide a framework for production of biocompatible materials from Aotearoa's agricultural and biological resources.