Oliver Wigmore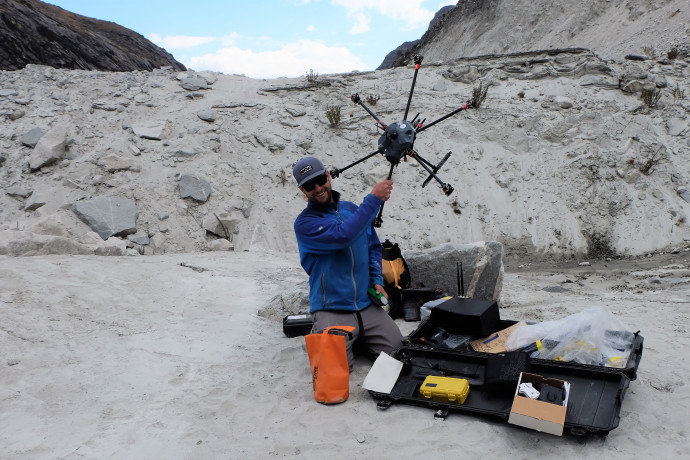 Dr Oliver Wigmore (Photo: Supplied)
2018: Dr Oliver Wigmore, Victoria University of Wellington, has been awarded a Rutherford Foundation postdoctoral fellowship for research entitled: "Improving understanding of debris-covered glacier dynamics, Haupapa/Tasman Glacier, New Zealand."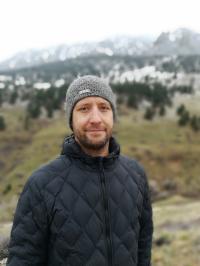 The world's mountain glaciers are rapidly melting as a result of warming temperatures and changes in rain and snowfall patterns. New Zealand's Southern Alps exemplify these changes, with an estimated 50% percent reduction in glacier cover over the last 150 years and as much as a 15% reduction in glacier volume since 1976 alone.
A question at the forefront of glaciology is the role of debris cover on glacier melt rates. Thick debris cover acts like a blanket, insulating the ice and reducing melt, while a thin cover increases melt by making the surface darker. To date, most debris-covered glacier research has focussed on the heavily glaciated Himalayas, with less attention paid to other regions. There is a real need for new research on debris-covered glacier dynamics in other environmental and geographic settings.
Dr Oliver Wigmore from Victoria University of Wellington (Currently University of Colorado Boulder) has been awarded a Rutherford Foundation Postdoctoral Fellowship to map changes over the debris-covered tongue of the Tasman Glacier – New Zealand's largest glacier – using drones satellites and field observations. The data will improve our understanding of how the glaciers are evolving, and what processes drive debris covered glacier dynamics, in the New Zealand context.
This research will improve estimates of the magnitude and timing of water runoff from glaciated catchments. This data is essential for hydroelectric power generation and agriculture, especially in the drier summer months. Understanding how our glaciers are changing is thus of critical importance to New Zealand's environment and economy.