Rahul Makam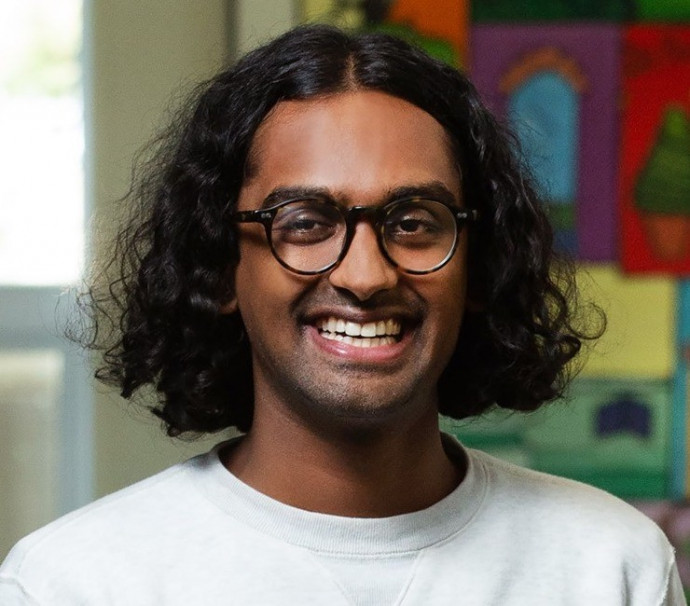 Dr Rahul Makam (Photo: supplied)
2021: Dr Rahul Makam (MBChB) has been awarded a Cambridge-Rutherford Memorial PhD Scholarship for research entitled: 'Exploring Gene Therapy Paradigms for Mitochondrial Blindness.'
Inherited eye diseases can cause permanent and currently untreatable blindness. Two important causes of genetic blindness, known as Leber's hereditary optic neuropathy (LHON) and dominant optic atrophy (DOA), are both driven by mutations that lead to the dysfunction of mitochondria within cells. The eyes are particularly susceptible to this dysfunction, and it leads to the death of critical cells in the eye and associated nerves. Recent technological advances offer hope for the development of gene therapy to potentially cure these diseases.
Dr Makam will undertake his PhD under the supervision of Dr Patrick Yu-Wai-Man. Dr Yu-Wai-Man's team of researchers at the University of Cambridge are leading the way in the development of new therapies for these inherited eye diseases. This group have recently demonstrated that their prototype gene therapy improves visual function in around 80% of patients with LHON. However, there is still a lot to do to before this new therapy can help all sufferers of LHON. This includes determining the relationship between disease stage and response to this new treatment, as many patients are not diagnosed until late in disease development. In addition, they need to begin work on a similar treatment for DOA, starting in preclinical models. Here, their research team has demonstrated that a gene editing strategy can restore mitochondrial function in a stem cell model of DOA. This finding needs to be advanced through the stages of laboratory exploration before a clinical treatment can be developed.
Dr Makam's PhD studies will utilise state-of-the-art approaches in genomics, stem cells, and psychophysics visual measures to address these questions in order to progress the development of treatments for these devastating inherited eye diseases.