Te Puke Primary School - Igna Meyer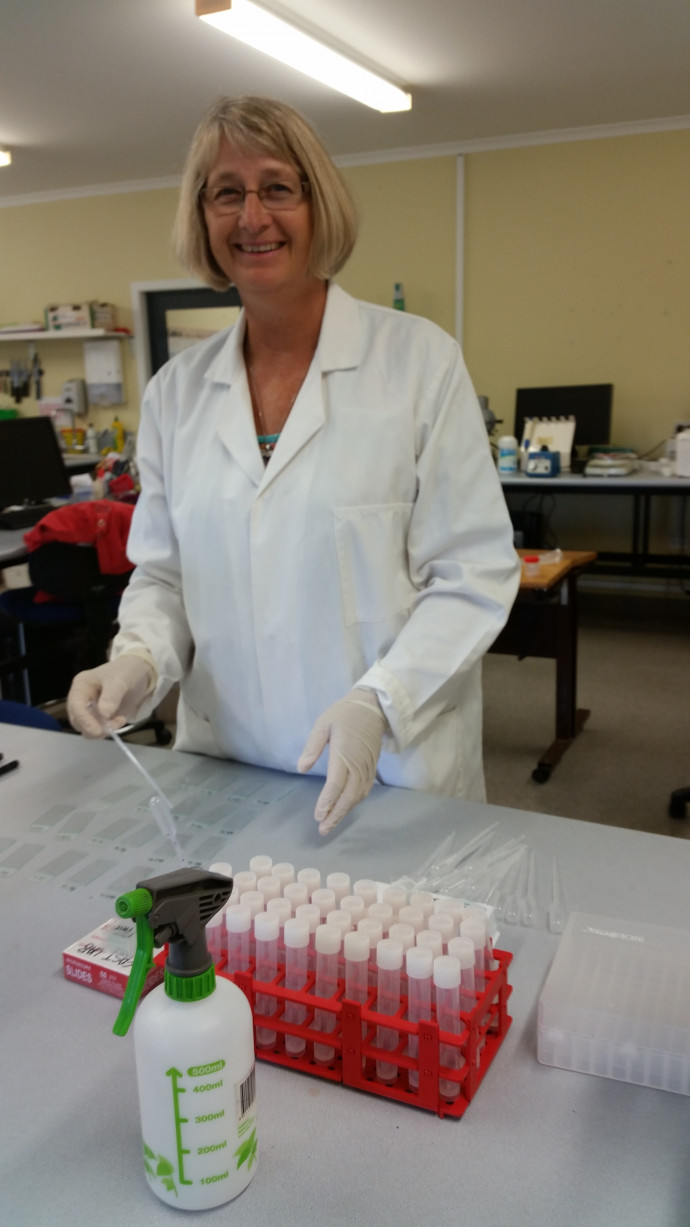 2015 | Kiwifruit and sub-tropicals
School: Te Puke Primary School
Host: Plant & Food Research
Region: Bay of Plenty
After spending two terms away from the classroom working with Plant & Food Research in Te Puke, Igna will never again look at kiwifruit in the same way. She can now see why applied science is such a great opportunity to teach science and engage her students.
Igna was hosted by Dr. Peter Minchin who is a principal scientist in plant physiology at the Te Puke site of the NZ Institute of Plant and Food Research, specialising in vascular transport in plants. Dr. Nick Gould and Nicky Haisman shared their knowledge and expertise about plant physiology too.
Igna developed an understanding of what carbon partitioning in plants mean. She was part of field and laboratory tests of how and when dry matter production happens in kiwifruit and what techniques could be applied to a vine to increase the dry matter in the fruit. She was also involved in other research projects e.g. in the entomology department and in the kiwifruit assessment lab.
Working in a research environment has broadened her ideas of what scientists do and how they work collaboratively to bring about results that have practical and economical applications for the kiwifruit and avocado growing community.
As Te Puke Primary School is in the heart of the kiwifruit world and many students' whānau are involved in the kiwifruit industry in one capacity or another, Igna was keen to learn more about the variety of processes involved in this type of horticulture. Developing a science programme for her school which will engage the students to help them understand what the nature of science really is about, was the main goal of participating in the STLP. Exploring science is akin to learning a new language: there is new vocabulary to learn, a new set of skills to learn which accompany new strategies. Science is a rich language embedded in a rich culture and history.
Igna would like to thank Peter, Nick, Nicky and Nicola Mauchline for their guidance and willingness to share their knowledge and time. She also extends a thank you to the fellow teachers on the STLP who shared their opinions and thoughts. Sincere thanks to The Royal Society of New Zealand for administering this programme for New Zealand teachers.