Mason Durie Medal
Award for advances in the frontiers of social science, awarded annually.
Award details
Discipline: Social sciences
Award offered: Annually
Prize: Medal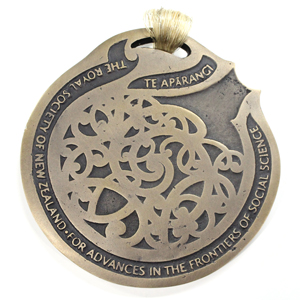 The Mason Durie Medal will be awarded annually to the nation's pre-eminent social scientist. It is intended to recognise an outstanding contribution to the social sciences that while originating in a New Zealand environment, has had an international impact.
Current status
The 2019 round has closed. The 2020 round will open in late December/early January with a closing date of 31 March.