2022 Hutton Medal: Global plate tectonics and New Zealand's Alpine Fault

Professor Rupert Sutherland FRSNZ, of the School of Geography, Environment & Earth Sciences, Te Herenga Waka — Victoria University of Wellington, has been awarded the Hutton Medal for fundamental discoveries in global plate tectonics, the evolution of Zealandia and the implications for active faulting and large magnitude earthquakes in New Zealand.

Rupert has made ground breaking, and world-recognised research contributions to the earth sciences in the fields of plate tectonics of the southwest Pacific, and active faulting in New Zealand.
He has unravelled the geological evolution of greater Zealandia, revolutionising the understanding of our geological and biological heritage. As a consequence, Zealandia is now recognised as the 8th continent on Earth.
He has also quantified the potential effect of large earthquakes on the population centres in New Zealand. His work on the Alpine Fault has identified its structure, slip rate and earthquake history, and he was the first to recognise that it was capable of generating magnitude 8 earthquakes.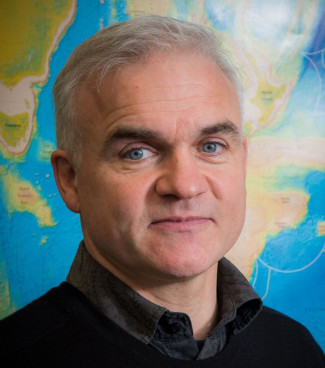 Hutton Medal:
For significantly advancing understanding in animal sciences, earth sciences or plant sciences
Citation:
For fundamental discoveries in global plate tectonics, the evolution of Zealandia and the implications for active faulting and large magnitude earthquakes in New Zealand