2022 Thomson Medal: Leadership for physics research, outreach and early career researcher advocacy

Professor David Hutchinson, University of Otago, has been presented the Thomson Medal by Royal Society Te Apārangi for establishing and developing the Dodd-Walls Centre for Photonic and Quantum Technologies, advocating for early career researchers and developing outreach partnerships through the museum sector.

From 2013, David led the Dodd-Walls Centre's bid to become a Centre of Research Excellence and has been the Centre's Director ever since. The Centre is a flagship for outstanding New Zealand physics research into the manipulation of light at the most fundamental, quantum level, and the control and manipulation of matter at the atomic scale.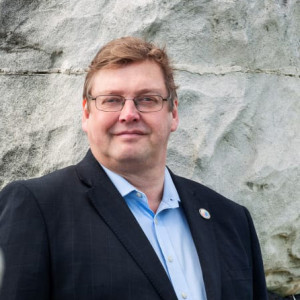 In partnership with Otago Museum, which David chairs the board for, the Dodd-Walls Centre has delivered outreach across Aotearoa and the Pacific.
In addition, David led the University of Otago's Ozone Group of early career researchers and helped form the InterAcademy Partnership's Global Young Academy, which advocates for early career researchers across the globe, especially in developing nations.

Thomson Medal:
For outstanding contributions to the organisation, support and application of science or technology in New Zealand
Citation:
For the establishment and development of the Dodd-Walls Centre; advocating for early career researchers and developing outreach partnerships through the museum sector