2022 Pou Aronui Award: Champion for digital humanities

Professor Paul Millar, School of Humanities and Creative Arts, University of Canterbury, has been presented with the Pou Arounui Award for his commitment to growing capacity and expertise in New Zealand in digital humanities, which involves the intersection of digital technologies and humanities disciplines.

During his career, Paul has obtained $2.42 million funding for digital humanities projects, promoted its teaching, created nationally significant archives, championed post-disaster humanities research, and served as president of the Australasian Association for Digital Humanities.
Paul's commitment dates to the 1990s, researching text digitisation to teach out-of-print books. In 2001, he secured funding to establish the NZ Electronic Text Centre, which digitised collections include war histories, literary and historical texts, significant Māori and Pacific collections, and science and natural history archives.
In 2011, he co-created the CEISMIC Canterbury Earthquakes Digital Archive which includes recorded earthquake narratives using the QuakeBox, a transportable recording studio, and in 2016 he established the UC Arts Digital Lab.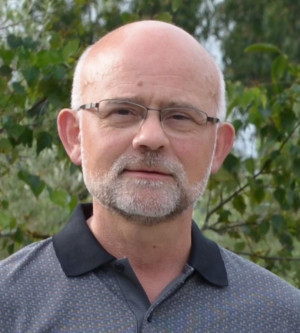 Pou Aronui Award:
For distinguished service to humanities aronui over a sustained period.
Citation:
For his commitment to growing capacity and expertise in the digital humanities in Aotearoa New Zealand.