News
Published 13 February 2019
2019 Inspiring Explorers' Expedition to the Antarctic Peninsula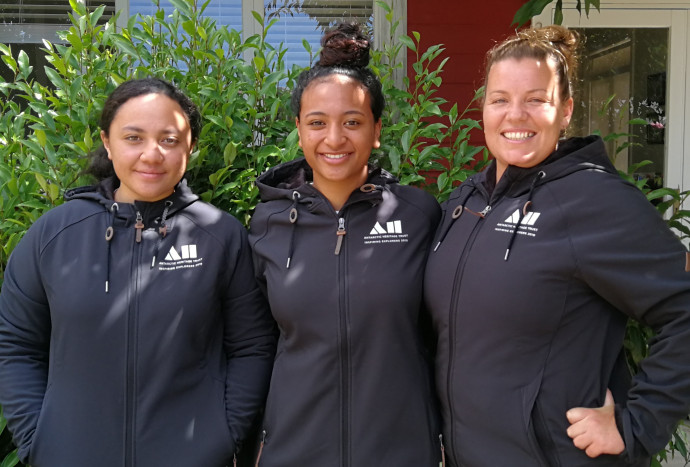 Lana Kiddie-Vai, Mele Fetu'u, Caragh Doherty (Credit to Antarctic Heritage Trust)
Congratulations to Year 13 students, Mele Fetu'u and Lana Kiddie-Vai, and teacher Caragh Doherty from Sir Edmund Hillary Collegiate, who have been selected to join the 2019 Inspiring Explorers' Expedition to the Antarctic Peninsula. 
Led by the Trust's Executive Director, Nigel Watson, the group will travel to the Antarctic Peninsula from South America aboard a One Ocean Expeditions vessel.
Once there, the team will go kayaking under guidance from One Ocean's experts and Kiwi Olympic kayaker and Antarctic Heritage Trust Inspiring Explorer mentor Mike Dawson.
This trip will offer this amazing group of young people a chance to push themselves, connect with experts, learn about the history, science, wildlife, environment and legacy of exploration in Antarctica.
The Inspiring Explorers' Expedition programme is about encouraging young people to connect with the spirit of exploration. 
For More information: 
Trip of a Lifetime for Two Auckland Students
Source: Antarctic Heritage Trust