News
Published 20 September 2018
Ahi Pepe MothNet – Discovering moths through a Māori lens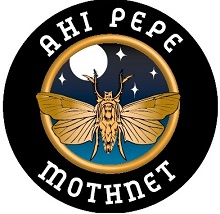 Our fascinating, endemic moths
In te reo Māori, ahi translates as fire and pepe as moth – symbolic references to sparking interest in our fascinating, endemic moths.
This citizen science project is now available to the whole of Aotearoa!
Learn more about the project with videos in te reo Māori and English.
Puka Whakamārama o Te Pepe Nui – moth identification guides – have been sent to New Zealand schools and are available for download.
Go to Ahi Pepe MothNet – Aotearoa  for more information about the project.
Source: Unlocking Curious Minds