Research
Published 11 August 2021
Family Risk and Resilience during COVID-19 Lockdown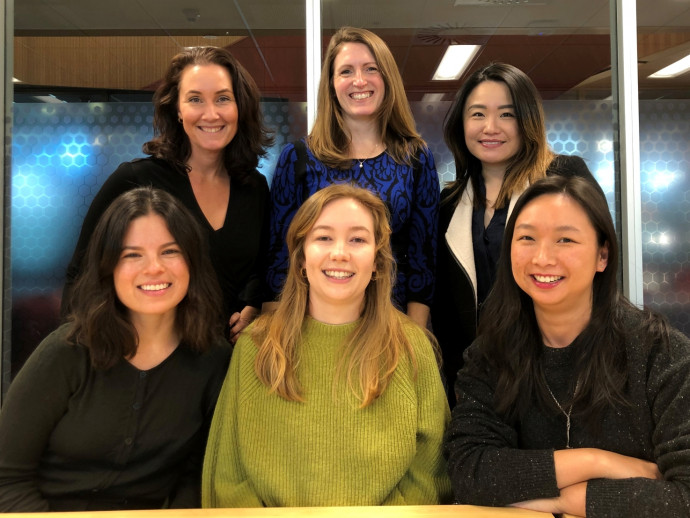 The Family and Resilience Wellbeing Team
How did the COVID-19 lockdowns affect NZ families? Which families were most at risk, and what factors helped families remain resilient?
The COVID-19 pandemic has placed considerable strain on families. The demands of mandatory lockdowns—loss of income, balancing work and childcare in the home, and social isolation—increase the risk of relationship problems, parenting difficulties, and poor health and well-being. Scientists, practitioners and policy makers around the world have warned that these conditions amplify the risk of family conflict and harsh parenting at a time when confined families have reduced access to social support. Another prominent concern is that the pandemic will hinder progress in gender equality by exacerbating inequities in the division of labor. Our research group has investigated the risk of these family disruptions during the Level 4 COVID-19 lockdown in NZ.
Understanding whether COVID-19 lockdowns had adverse effects on families is difficult because no one saw the pandemic coming. Accordingly, most research examining the impact of lockdowns was initiated once the pandemic began, rendering it unclear whether any disruptions represent changes from how families were functioning before the pandemic. Our research team had a unique opportunity to overcome this obstacle by extending an ongoing Marsden-funded longitudinal study. We invited parents with young children who had already completed detailed assessments of family dynamics to undertake repeat assessments during the Level 4 lockdown in NZ (March-April 2020). Our main goal was to examine the factors that increased or protected against the challenges families faced during the pandemic.
The lockdown was challenging for many families. On average, parents reported increases in depressive symptoms and stress across life domains (financial, work, health, parenting). Confirming fears that pandemic-related stress would have detrimental effects for families, greater stress predicted increased problems in couples' relationships, including poorer communication, problem solving, support and satisfaction. Greater psychological distress also predicted decreased quality of parent-child relationships and less cohesive, stable family environments. These family disruptions were greater for parents who felt more insecure about their couple relationship prior to the pandemic, whereas more secure parents were able to sustain satisfying relationships with their partners and children.
Our data also supported concerns that the COVID-19 lockdowns may exacerbate gender inequities and risk family-based aggression. Despite lockdowns offering opportunities for couples to share the domestic load more equally, women did more of the parenting and housework irrespective of employment status. Couples agreed that the balance of domestic labour was unfair on women, but this did not protect women from the detrimental outcomes of a greater domestic burden, including increases in relationship problems and dissatisfaction. Gender-role attitudes specifying that fathers should have more authority in the home also predicted a range of problems during this challenging time, including more aggressive communication between couples and harsher parenting. These detrimental effects occurred particularly when fathers felt they lacked power during the lockdown and had difficulty connecting with their children.
Identifying these risks is important to understand and mitigate the costs of the pandemic, including identifying what helps families remain resilient. For example, although parents' distress during the lockdown reduced their capacity to be warm and responsive to their children, our data revealed this reaction was mitigated when distressed parents banded together to work as a supportive, co-parenting team. Addressing the other challenges we identified should similarly help facilitate family well-being in the face of the ongoing demands of the pandemic. Policy, education or therapeutic interventions that reduce families' economic stress, help parents equitably manage the dual demands of working and parenting, and promote secure and cooperative family environments, will support parents' and children's resilience both during the current crisis and future unexpected disruptions.
Family and Resilience Wellbeing Team, University of Auckland
Professor Nickola Overall, Associate Professor Annette Henderson, Dr Rachel Low, Dr Valerie Chang, Caitlin McRae and Nina Waddell
Want to read more? The following articles provide the foundation for the summary above.
McRae, C. S., Overall, N. C., Henderson, A. M. E., Low, R. S. T., & Chang, V.T. (online advance). Parents' distress and poor parenting during COVID-19: The buffering effects of partner support and cooperative coparenting. Developmental Psychology. Special Issue: Parenting and Family Dynamics in Times of the COVID-19 Pandemic. doi.org/10.1037/dev0001207 (not online yet)
Overall, N.C., Chang, V.T., Cross, E.J., Low, S.T., & Henderson, A.M.E. (online advance). Sexist attitudes predict family-based aggression during a COVID-19 lockdown. Journal of Family Psychology. doi.org/10.1037/fam0000834
Overall, N.C., Chang, V.T., Pietromonaco, P.R., Low, S.T. & Henderson, A.M.E. (online advance). Partners' attachment insecurity and stress predict poorer relationship functioning during COVID-19 quarantines. Social Psychological and Personality Science. doi.org/10.1177/1948550621992973
Pietromonaco, P.R. & Overall, N.C. (2021). Applying relationship science to evaluate how the COVID-19 pandemic may impact couples' relationships. American Psychologist, 76, 438-450. doi.org/10.1037/amp0000714
Waddell, N., Overall, N.C., Chang, V.T., & Hammond, M.D. (2021). Gendered Division of Labour during a Nationwide COVID-19 Lockdown: Implications for Relationship Problems and Satisfaction. Journal of Social and Personal Relationships, 38, 1759-1781. Special Issue: Relationships in the time of COVID 19. doi/10.1177/0265407521996476
RESEARCHER
Professor Nickola Overall & Associate Professor Annette Henderson
ORGANISATION
University of Auckland
FUNDING SUPPORT
Marsden Fund
CONTRACT OR PROJECT ID
UOA1712
---