Research
Published 20 August 2020
Writing the New World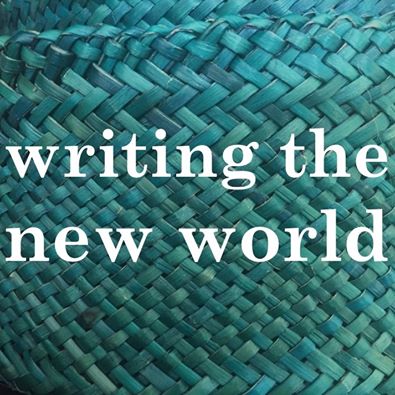 A new podcast, 'Writing the New World', by Marsden Fund recipient Associate Professor Alice Te Punga Somerville, will feature a poetry reading by renowned Indigenous poets on Friday 21 August 2020 to mark New Zealand Poetry Day
'Writing the New World' is a research project led by Associate Professor Alice Te Punga Somerville (Te Ātiawa, Taranaki) at the Faculty of Māori & Indigenous Studies, University of Waikato. The research is supported by a Marsden Fund grant.
The project focuses on writing published by Indigenous people connected to New Zealand, Australia, Fiji and Hawai'i between 1900 and 1975.
Some people published books of poetry, fiction, non-fiction and plays before 1975, but most of this writing was published in periodicals: magazines, newspapers, journals.
Sixteen Indigenous researchers have worked with Alice on this journey of connecting with the massive, multilingual and rich legacy of writing in the Pacific region.
The project celebrates what can happen when we connect across generations, archives, disciplines, institutions, communities, experiences, and perspectives.
As part of NZ Poetry Day celebrations, tune in to the podcast on Friday 21 August 2020 for the 'Writing the New World' poetry reading by acclaimed poets Alice Te Punga Somerville (Te Ātiawa, Taranaki), Mere Taito (Rotuma) and essa may ranapiri (Ngāti Wehi Wehi, Ngāti Raukawa-ki-te-Tonga, Te Arawa, Waikato-Tainui, Ngāti Pukeko, Ngāti Takatāpui, Clan Gunn, Highgate).
Each poet will read poems written in response to the writing of Indigenous people found in the archives. Among many other interesting and fascinating topics our poets will also discuss what it means to be an Indigenous poet decolonising the English language.
You can listen in and follow the podcast through the following links:
Facebook: Writing the New World podcast
Twitter: @WritgTheNewWrld
Youtube channel: 'Writing the New World'
Apple/iTunes or Google podcast apps 'Writing the New World'
Spotify 'Writing the New World'
Or listen via the Writing the New World website
RESEARCHER
Associate Professor Alice Te Punga Somerville
ORGANISATION
University of Waikato
FUNDING SUPPORT
Marsden Fund
CONTRACT OR PROJECT ID
UOW1702: 'Writing the new world: Indigenous texts 1900-1975'
---