Are e-cigarettes a safer alternative for smokers?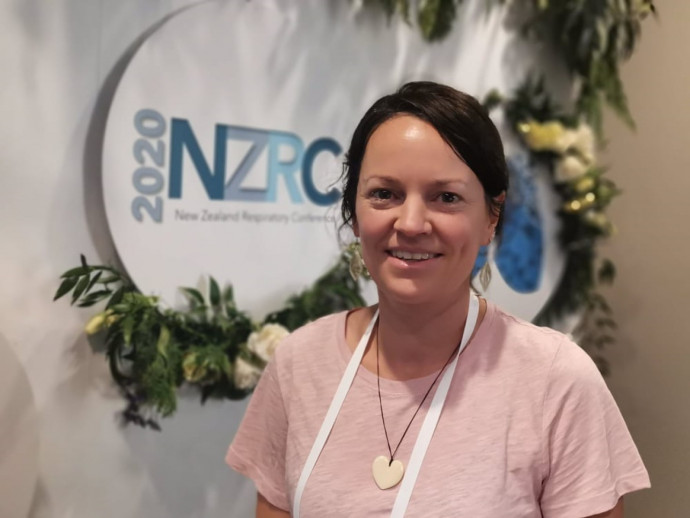 Dr Kelly Burrowes. Photo supplied
Dr Kelly Burrowes from the University of Auckland will revolutionise our understanding of electronic cigarettes and their impact on lung health through an integrative, data driven toxicology framework
Electronic cigarettes (ECs) are touted as a safer alternative to conventional cigarettes. Perhaps they could be viewed as a "lesser of two evils" for current cigarette smokers. Yet, it is clear that there is a lot about ECs that we don't know.
ECs are electronic devices that heat a liquid, usually propylene glycol and glycerol, with nicotine and flavours, stored in disposable or refillable cartridges or a reservoir, and disperse it with an aerosol for inhalation. Since ECs appeared on the market, there has been a steady growth in sales worldwide. In Aotearoa New Zealand, 3.2% of adults use an EC at least once a day. They are also being promoted here as a tool to reach the targets for Smokefree 2025. Smokers, healthcare providers and regulators need to be sure that these devices can actually reduce the harm associated with smoking, and don't create further risks. There are significant gaps in our understanding of their short-term and long-term health effects, and while this is being addressed by a range of separate research disciplines, there is poor integration of data across these different research fields, impeding progress towards understanding the potential risks of EC use.
Dr Burrowes will develop a new framework that integrates different data, including analysing what goes into EC aerosols, where they go in the body, and what effect they have on a cellular level as well as on a whole-organ level. With the help of state-of-the-art imaging techniques, the team will lead the world's most advanced study on the impact of EC use on lung health.