News
Published 10 October 2019
2019 Rutherford Discovery Fellowships to accelerate research careers announced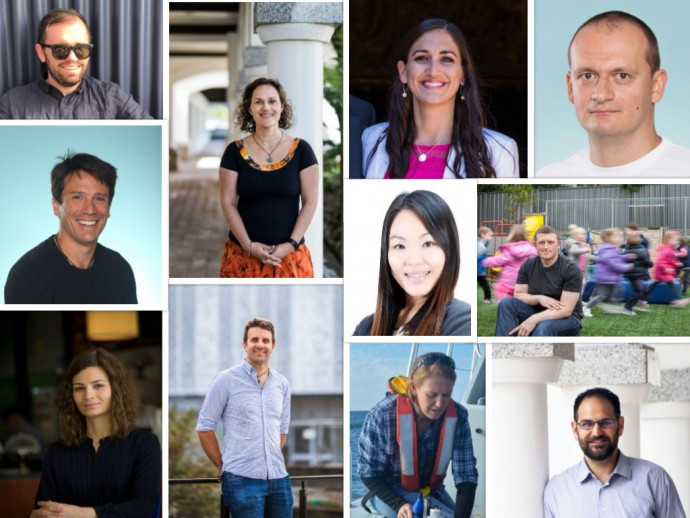 Eleven early- to mid-career researchers have been awarded Rutherford Discovery Fellowships that will support them to accelerate their research careers in Aotearoa.
The research programmes of the new fellowships span a wide variety of interesting topics, including:
using a lab-on-a-chip approach to understand how plant diseases such as kauri dieback and myrtle rust target and invade their hosts;
investigating the communication between brain and body to develop better coping mechanisms for those who suffer from anxiety;
finding out what 'social capital' means within a Māori world view and how this is relevant to other populations; and
combating loneliness in adolescents and emerging adults by increasing our understanding of social identity.
The Rutherford Discovery Fellowships seek to attract, retain and develop New Zealand's most talented early- to mid-career researchers and support their career development by helping them to establish a track record for future research leadership. A few of the awardees will be returning from overseas to take up these fellowships.
One of the panellists selecting the 2019 awardees, Associate Professor Nancy Bertler from Victoria University of Wellington and GNS science, has experienced first hand the impact a fellowship can have on career development. She was awarded a Rutherford Discovery Fellowship in 2011 and now leads the Antarctic Science Platform, a $49 million government science investment. "The fellowship allowed me to lead a 9-nation Antarctic project, to support the next generation of scientists, to interact with national and international policymakers, and to take a leading role in developing priorities for the international science community.
"I'm humbled by the calibre of the 2019 Rutherford Discovery Fellowship cohort and can't wait to see the achievements of these talented individuals over the next five years and the benefits and legacy they collectively will create for New Zealand," Associate Professor Bertler said.
Chair of the selection panel, Professor Lisa Matisoo-Smith FRSNZ, said the high calibre of applicants made it extremely difficult to select 11 new research fellows out of more than 80 who applied. "This year we interviewed 22 candidates and all were outstanding. The process gives me great faith in the future of research in this country. It was particularly exciting to be able to bring two outstanding researchers from overseas back home to New Zealand."
The Rutherford Discovery Fellowships receive government funding of $8 million per annum and award $800,000 over five years to each research fellow. There are at least 50 Rutherford Discovery Fellows supported at any one time.
Royal Society Te Apārangi manages the Rutherford Discovery Fellowship programme on behalf of government.
For 2019, the Rutherford Discovery Fellowship recipients are:
More information on the new Rutherford Discovery Fellows is available at: royalsociety.org.nz/RDFs
Source: Royal Society Te Apārangi