Jodie Hunter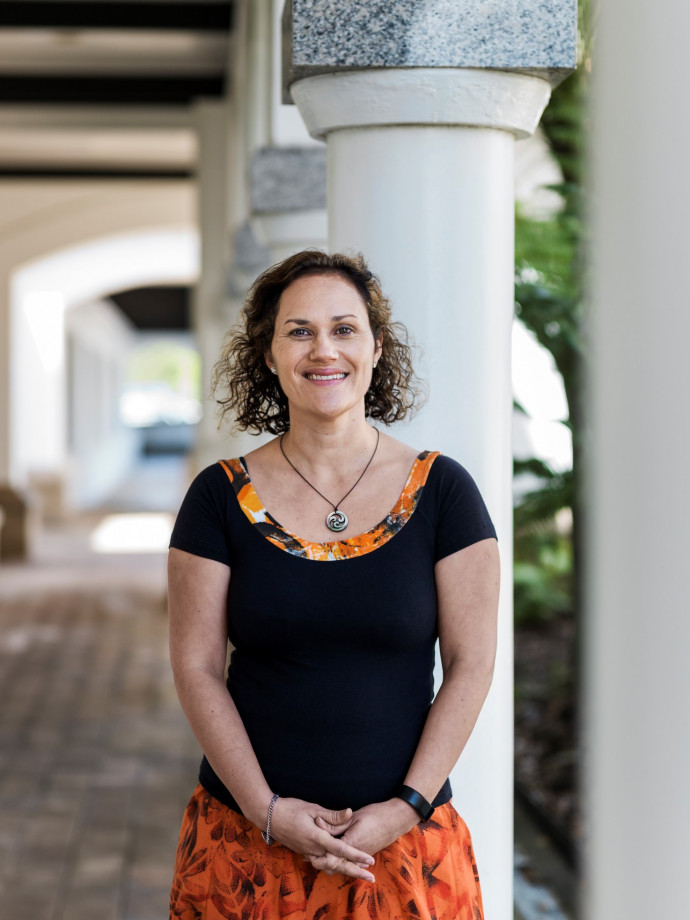 Dr Jodie Hunter. Photo: Jane Ussher
2019: Dr Jodie Hunter, Massey University, Institute of Education, has been awarded a Rutherford Discovery Fellowship for research titled 'Developing Mathematical Inquiry Communities: Using a strength based approach to provide equitable opportunities to learn mathematics for diverse learner'
Published 10 Whiringa-ā-nuku October 2019
Biography
Dr Hunter is an education researcher whose research interests include culturally responsive teaching and equity focused education. She currently co-leads a large-scale professional learning and development research project, which facilitates teachers to develop pedagogical practices that better serve diverse learners in the classroom. Her research has been supported through funding from the Ministry of Education and the British Academy/Leverhulme Trust. Dr Hunter was awarded her PhD in Mathematics Education from the University of Plymouth in 2014. She sits on the New Zealand Council of Educational Research board and is a representative for the Ministerial Advisory Group for Early Learning Pasifika. Dr Hunter is a Senior Lecturer at Massey University and is the Co-director of the Centre for Research in Mathematics Education at Massey University.
Research Summary
In Aotearoa New Zealand, despite numerous policy initiatives focused on equity and teacher capability in mathematics education, there continue to be disparities in achievement. At the most basic level, many mathematics classrooms fail to provide equitable and culturally responsive opportunities for Pāsifika and Māori students to engage in productive mathematical learning. The aim of Dr Hunter's research is to transform and re-invent pedagogical practices and support teachers so that they can develop ambitious and culturally responsive mathematics teaching.
Researchers argue that equity in schooling can only be achieved when educators explicitly connect to and build on the cultural, social, linguistic, and political contexts of non-dominant students. This includes developing understandings of the identities of learners and the knowledge they acquire in their lives outside school. This project will begin by documenting the mathematical experiences of diverse learners outside of school (including home and community settings) through student and parent use of photography and video recording.
Dr Hunter leads an innovative, equity-focused, high impact professional learning and development programme. This programme has been implemented in schools within Aotearoa New Zealand and the Pacific (Niue and the Cook Islands) that serve the most disadvantaged communities. Dr Hunter's project will investigate critical factors related to the Professional Learning Development approach. Outcomes from this project will include creating a framework for equitable mathematics teaching practices that directly challenge deficit theorising and promote the integration of social norms around respect, collaboration, and cultural inclusion for diverse students.