Understanding the 1918-19 influenza pandemic through children's eyes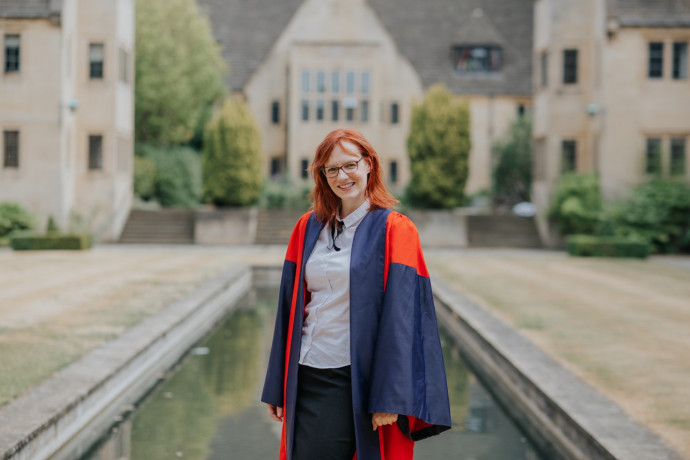 Dr Charlotte Bennett. Photo: supplied. Copyright: Siobhan Beales
Dr Charlotte Bennett, University of Auckland, will gather children's written eye-witness accounts of the 1918-19 flu epidemic to understand how they experienced and responded to widespread illness and loss. Encompassing children's experiences from Aotearoa, Ireland and Canada, the project will enhance understandings of childhood across the former British empire
Published on 5 November 2019
The 1918-19 influenza pandemic killed some 50 million people globally. As it was especially lethal for those aged 20-40, many children lost one or both parents. While we know about how the flu impacted children's health and how it was experienced by adults, we know almost nothing about how children reacted to the pandemic or how it affected their lives. How did children make sense of the flu and how did they frame the pandemic culturally once it ended?
The influenza pandemic offers an ideal opportunity to expand and strengthen children's history in Aotearoa, Ireland and Canada from a transnational perspective. Drawing on newspaper correspondence, school magazines and memoirs, this Te Pūtea Rangahau a Marsden Fast-Start project will highlight the voices of children from these three countries. This will give us insights into the factors that affected the children's ability to engage with the pandemic on their own terms. By critically studying different age brackets, it also seeks to deepen understandings of the historical differences within childhood itself. Dr Bennett will focus on children's exposure to illness and death and their coping mechanisms throughout the pandemic as well as how they processed this major health crisis in its immediate aftermath.
Bringing together the observations and accounts of children from three countries that are rarely considered collectively, the project is the first cross-national exploration of the 1918-19 influenza pandemic to focus on children. It will make a major contribution to histories of childhood and will enhance our knowledge of experiences of the pandemic across geographical distance and place.