Understanding delayed feedback loops in climate systems could help predict extreme weather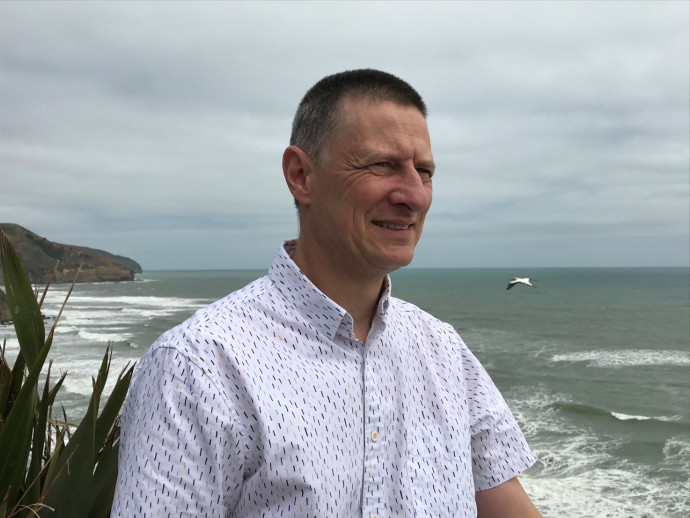 Professor Bernd Krauskopf at Muriwai
Professor Bernd Krauskopf, University of Auckland, will unravel the dynamics underpinning global climate systems. Extending the currently understood mathematics of delayed feedback loops to more realistic scenarios, the project will lead to improved climate modelling and prediction
Published on 5 November 2019
Global climate systems are extremely complex. They consist of interacting sub-systems, such as the oceans, atmosphere, land and ice, in which the behaviour of each subsystem is both influenced by and, after a delay, itself drives, global climate. These interactions are examples of delayed feedback loops and are governed by complicated mathematics, which is not yet well understood. An important example is the famous El-Niño climate cycle operating in the Pacific Ocean, which has global impact on weather patterns and events but which is ultimately influenced by the overall global climate itself.
During this Te Pūtea Rangahau a Marsden project, Professor Krauskopf will use advanced modelling and analytical techniques to improve our understanding of delayed feedback loops and the role they play in the determination of both present climate variability and future global climate change. Specifically, Professor Krauskopf will shed light on the properties of feedback loops in the difficult case where the delays in the system are not fixed, but depend on the state of the system itself. On top of these fundamental investigations, Professor Krauskopf will apply the acquired knowledge to a model of the El-Niño phenomenon.
This work will be of immediate benefit to the Oceania region where varying delays arise from the interaction between Te Moana-nui-a-Kiwa the Pacific Ocean and the atmosphere. One crucial product of the research will be improved models of the mechanisms that underpin and control the climate, thereby leading to enhanced and more accurate predictions of future climatic events.