2019 Scott Medal: Keeping food in the goldilocks zone: not too hot, cold, dry or moist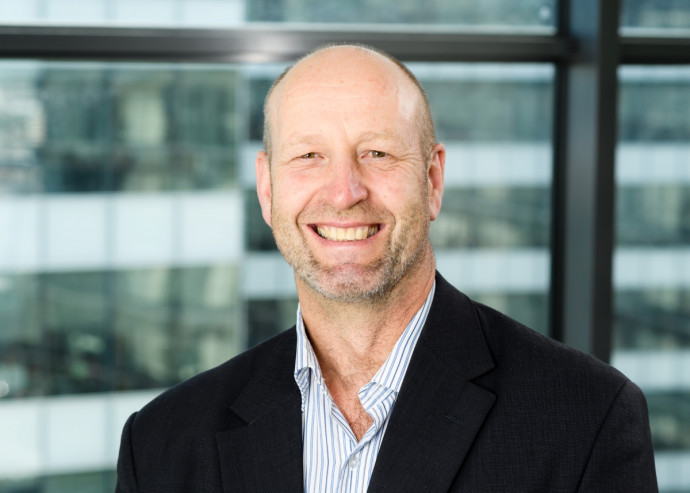 Professor Don Cleland has been awarded the Scott Medal by Royal Society Te Apārangi for making advances in refrigeration engineering.
Professor Don Cleland is a Professor of Process Engineering at the School of Food and Advanced Technology at Massey University. He is a renowned researcher and educator in the fields of refrigeration and heat pump technology and the refrigerated supply chain.
In New Zealand the impact of refrigeration has been immense, largely through food preservation and distribution. Many of our milk, meat and fruit products – major export earners – rely on effective and efficient refrigeration, as does the world's food supply chain.
Professor Cleland's research, including over 150 refereed publications, has provided a suite of performance prediction methodologies that are used by industrial refrigeration practitioners to optimise the design and operation of cold-chain and heating technologies. Specific areas he has focussed on include predicting the effect of product shape on rates of freezing, thawing, cooling and heating; estimating from the composition of a product how readily it will change temperature (thermal conductivity); and modelling how a product will lose or gain moisture during transport and refrigeration as well as predicting the air humidity in refrigerated applications. Moisture movement in packaged food during cold storage has a strong bearing on all of food quality, yield and the efficiency of refrigeration.
He has also worked on methods to improve the performance, energy efficiency and sustainability of food processing and refrigeration systems. This has resulted in advances in how readily refrigerated display cabinets can meet minimum energy performance standards and energy savings in industrial water chillers. He has worked on retrofitting fluorocarbons with hydrocarbon refrigerants that have the potential to reduce energy use by 5-10% for milk vats. He has also worked on evaluating heat pumps for more energy efficient industrial food processing, including their use for spray drying. He has also been involved with the design of a heat pump for domestic water heating, which is currently undergoing trials.
Throughout his career, Don has placed a major emphasis on sharing his findings to improve the refrigeration and food processing sectors. He has achieved this through a combination of publications, participation in professional societies, running professional development courses, developing software, running demonstration projects and through consultancy. Of particular note has been his service to the wider engineering discipline by his involvement in the International Institute of Refrigeration.
In receiving the Scott Medal, Don said: "I am very pleased to be honoured by Royal Society Te Apārangi for my work in food refrigeration and heat pump technology. Refrigerated food has been the backbone of New Zealand's economy and I hope that my work has helped make the sector more competitive and sustainable.
"Throughout my career, I was fortunate to have strong mentorship, particularly from Dick Earle and my brother Andrew, that helped me focus on activities with high impact for New Zealand and to get good financial and industry support for my work.
"As a researcher in an applied field, I believe that research, consultancy/commercialisation and extension teaching are all essential and complementary components of a programme of work, and that a focus on research and academic publication alone, is likely to limit impact. I have tried to be active in all the aspects of this 'triple helix' to maximise my impact on the sectors relevant to my work.
"I would like to thank my long-term employer, Massey University, for the opportunities and support that they have provided for me over the last 40 years. Most importantly, the support of my family, particularly my wife Joanne, has been critical to my success."
Professor Cleland is an Honorary Member of the International Institute of Refrigeration and the Australian Institute of Refrigeration, Air-Conditioning and Heating, and a Fellow of the American Society of Heating, Refrigerating and Air-Conditioning Engineers, Engineers NZ, the Institute of Refrigerating, Heating and Air-Conditioning Engineers of NZ and the NZ Institute of Food Science and Technology. He is a Board member of the MacDiarmid Institute and the NZ Robotics Charitable Trust.
Scott Medal:
For engineering, science and technology work of great merit by a researcher in New Zealand
Citation:
To Donald John Cleland for his outstanding research which has provided performance prediction methodologies used by practitioners worldwide to optimise the design and operation of refrigeration technologies.