Caroline Freeman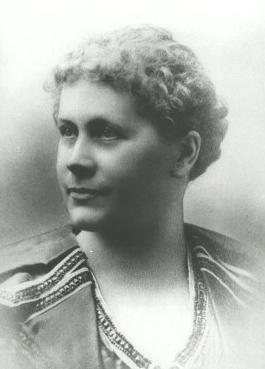 Caroline Freeman
Caroline Freeman, the first woman to receive a degree from the University of Otago, faced an eleven kilometre walk each way to lectures and a hostile academic environment – the professor of Classics was a "veritable ogre"1 to female students. Freeman had taught school in her teens while studying to enter university. When she started university in 1877 she also had to work to pay her way, offering "classes for ladies" and working as Deputy Principal of Otago Girls' High School. By the time she graduated in 1885, there were eleven other women in the Otago BA course. But they had mostly come through secondary school and were aided by family and scholarships. Freeman's parents were both dead. At her graduation ceremony the audience cheered, burst into song and threw bouquets as she accepted her diploma and an essay prize open to all New Zealand university students. Freeman went on to found her own school for girls.2
Image Source: Hocken Collections, University of Otago.

References:
1. New Zealand Ministry for Culture and Heritage Te Manatu Taonga, 'Freeman, Caroline', Web page, accessed 30 July 2017, /en/biographies/2f26/freeman-caroline.

2. Macdonald, Penfold, and Williams, The Book of New Zealand Women, p. 223.
This profile is part of the series 150 Women in 150 Words that celebrates women's contributions to expanding knowledge in New Zealand, running as part of our 150th Anniversary.