Emily Siedeberg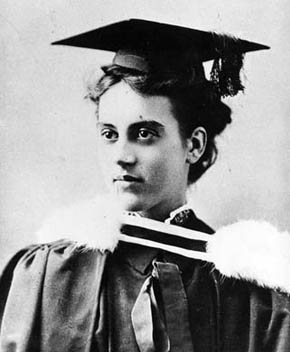 New Zealand's first female medical graduate, Emily Siedeberg, did not have difficulty enrolling in the University of Otago Medical School in 1891, but did face some hostility once she was there. Another female student, a Miss Tracy, had apparently already been hounded out.1 Siedeberg was once pelted with human flesh during dissections. In the main, however, what she faced was isolation and a sense of responsibility for the future of women in medicine.2

Siedeberg graduated in 1896 and went on to additional training overseas in obstetrics, gynecology and children's diseases – like many women doctors who came after her, she focused her ambitions within the conventional stereotypes of women's strengths. Siedeberg returned to Dunedin where she set up a private practice with substantial financial help from her father. Unmarried until she was 66 years old, Siedeberg maintained this practice for 30 years, but also studied for a BSc, did further study overseas, and was active in women's organisations.3
Image: Emily Siedeberg upon graduating. Source: Wikimedia Commons.
References:
1. 'A Subtle Containment: Women in New Zealand Medicine, 1893-1941 - NZJH_22_1_04.Pdf', accessed 4 August 2017, http://www.nzjh.auckland.ac.nz/docs/1988/NZJH_22_1_04.pdf.

2. New Zealand Ministry for Culture and Heritage Te Manatu Taonga, 'Siedeberg, Emily Hancock', Web page, accessed 5 August 2017, /en/biographies/3s16/siedeberg-emily-hancock.
3. Mary R. S. Creese and Thomas M. Creese, Ladies in the Laboratory III: South African, Australian, New Zealand, and Canadian Women in Science: Nineteenth and Early Twentieth Centuries (Scarecrow Press, 2010), p. 104.
This profile is part of the series 150 Women in 150 Words that celebrates women's contributions to expanding knowledge in New Zealand, running as part of our 150th Anniversary.