Mary Aldis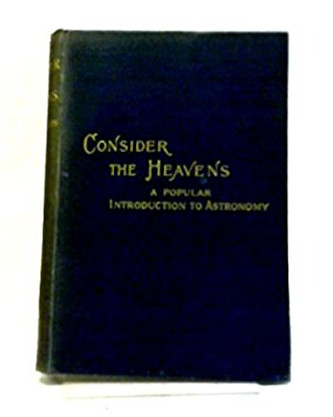 Scientific author (1840?-1897)
Mary Aldis emigrated with her husband to New Zealand in 1884, when he was appointed as the first Professor of Mathematics at Auckland University College. Mary Aldis had already written an elementary arithmetic book The Giant Arithmos. In 1895 she published her most significant work, a 224-page illustrated volume on astronomy called Consider the Heavens.

Despite numerous biblical quotations it was a scientific work; comparing lunar craters with the extinct volcanoes around Auckland and citing spectroscopic data on Mars rather than more speculative ideas about Martians building canals.1

Aldis and her husband campaigned for higher education for women, and for moral purity. One Presbyterian minister commented at the time, "Mrs. Aldis, all the bad men in Auckland hate you."2 William Aldis had a contentious relationship with the College's governing council and in 1893 he was dismissed. The couple returned to Britain in 1897 and Mary Aldis died that year.
Image: The cover of Consider the Heavens.
References:

1. Mary R. S. Creese and Thomas M. Creese, Ladies in the Laboratory III: South African, Australian, New Zealand, and Canadian Women in Science: Nineteenth and Early Twentieth Centuries (Scarecrow Press, 2010), p. 99.

2. 'NZMS Newsletter 27 Centrefold - William Aldis, Hugh Segar, Henry Forder and Frederick Chong', accessed 4 August 2017, http://www.massey.ac.nz/~wwifs/mathnews/centrefolds/27/Apr1983.shtml.
This profile is part of the series 150 Women in 150 Words that celebrates women's contributions to expanding knowledge in New Zealand, running as part of our 150th Anniversary.