Ellen Blackwell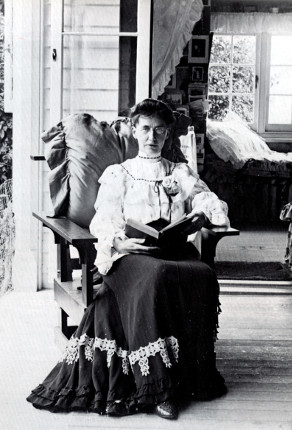 A photo of Ellen Blackwell taken by her brother Frank. Source: 'Seven Lives on a Salt River' by Dick Scott (1987, p.108)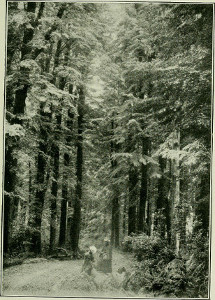 English amateur botanist Ellen Blackwell arrived in Auckland in January 1904 and marvelled at the vegetation she saw. On board the ship over, Blackwell had met Robert Laing, a schoolteacher with a scientific interest in marine algae. Together they set out to produce Plants of New Zealand, the first comprehensive semi-popular book on New Zealand's flora, first published in 1906.1 The book ran to seven editions and went on to provide an introduction to the study of plants for generations of students.2
Blackwell was only ever in New Zealand for three summers. But she visited many areas. She and her brother Frank, who was a skilled photographer, took the 160 original photographs in the book. Later there was heated argument over the relative contributions of Blackwell and Laing, with one anonymous review listing Blackwell only as the illustrator. Blackwell herself took no part in this controversy and her only other publishing seems to be two religious books for children.
Image: Beech trees and two women from Plants of New Zealand. Source: Wikimedia Commons.
References:

1. New Zealand Ministry for Culture and Heritage Te Manatu Taonga, 'Blackwell, Ellen Wright', Web page, accessed 9 August 2017, /en/biographies/3b37/blackwell-ellen-wright.
2. 'NZBotSoc No 41 Sept 1995 - NZBotSoc-1995-41.Pdf', accessed 8 August 2017, http://www.nzbotanicalsociety.org.nz/newsletter/NZBotSoc-1995-41.pdf.
This profile is part of the series 150 Women in 150 Words that celebrates women's contributions to expanding knowledge in New Zealand, running as part of our 150th Anniversary.