News
Published 26 November 2013
2013 Liley Medal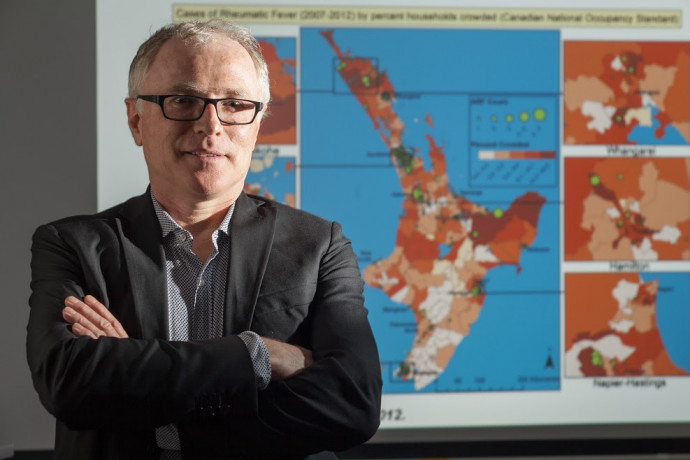 Professor Michael Baker
The award recognises a contribution to health and medical sciences by Professor Michael Baker from the Department of Public Health, at the University of Otago, Wellington, in the field of public health.

In 2012, Professor Baker was the lead author on an already highly cited paper in the prestigious medical journal, The Lancet, presenting a national study showing an increasing incidence of serious infectious diseases and rising inequalities across populations in New Zealand.
The paper uncovered a relative increase of 51 per cent in the age-standardised rate of hospital admissions for infectious diseases between the periods 1989–93 and 2004–08. The authors also showed that Māori and Pacific people and those who are socioeconomically disadvantaged bore a disproportionate share of the burden.
The findings challenge the widely held view that economic development is inevitably accompanied by a shift of health burden away from infectious towards chronic diseases. As noted in an accompanying editorial in the journal, the findings have rightly informed political debate and policy about health in vulnerable populations. The editorial also notes that the findings have important implications beyond New Zealand, to stimulate research and action in other countries where ethnic or socioeconomic inequalities may predispose to disparities in health outcomes.
In the words of the authors "The finding that infectious diseases have a steeper ethnic gradient than non-infectious diseases suggests that prevention and control of infectious diseases should be a high priority for reduction of ethnic inequalities in health."
Citation
The award recognises a contribution to health and medical sciences by Professor Michael Baker from the Department of Public Health, at the University of Otago, Wellington, in the field of public health
Source: Royal Society Te Apārangi