News
Published 17 October 2018
2018 Pou Aronui Award: Taking the Treaty to the people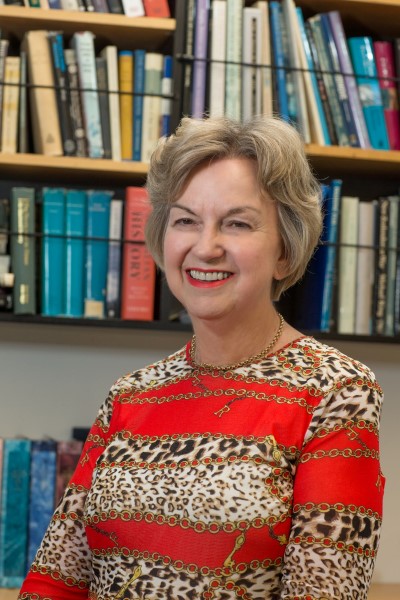 Dame Dr Claudia Orange DNZM OBE CRSNZ has been awarded the Pou Aronui Award by Royal Society Te Apārangi for her sustained service to the humanities-aronui.
Pre-eminent Treaty of Waitangi scholar, Dame Claudia has dedicated much of her distinguished career to, in her words, "taking the Treaty to the people".
Her first book Treaty of Waitangi was published in 1987, based on her PhD thesis. It proved much more popular than the publishers predicted and they had to reprint it four times in the first year to keep up with demand. It has since sold over 50,000 copies. It won the Goodman Fielder Wattie Book of the Year Award in 1988.
She then turned to producing two books more accessible to a general reader. The Story of a Treaty was published in 1989 for schools and An Illustrated History of the Treaty of Waitangi was produced for the general market in 1990. Both books, now updated, continue to be very popular.
Today the Treaty of Waitangi is recognised widely in mainstream New Zealand as a founding document for this country but this wasn't the case when Claudia began her career. She has been a key figure in the process by which the Treaty has become embedded in our national discourse.
In addition to her books on the Treaty, she has given a large number of public addresses and been involved in many exhibitions on the Treaty, including, most recently, the National Library/Archives New Zealand's He Tohu exhibition. She also had historical input into the exhibition in the new Waitangi museum and the refurbishment of the Treaty House at Waitangi.
Another area where Dame Claudia has been a major force is the Dictionary of New Zealand Biography. As Deputy Editor, then Associate Editor, she helped establish and maintain the Dictionary's key principles of accessible but scholarly entries, the inclusion of 'ordinary' New Zealanders as well as the more eminent, and a commitment to Māori biographies, as well as their publication in te reo.  She oversaw the Dictionary's translation into digital form which became part of Te Ara, the online encyclopaedia of New Zealand, thus increasing its world-wide accessibility. The Dictionary currently receives between 2,000 and 4,000 hits per day, making it one of the most widely used and significant works of humanities scholarship in New Zealand's history. She was General Editor of The Dictionary of New Zealand Biography, Volume I when it received the Goodman Fielder Wattie Book Award in 1991.
Dame Claudia's third field of achievement is through her leadership role over some thirteen years at Te Papa Tongarewa, where she is currently Honorary Research Fellow. From 2009 to 2013 she was head of collections and research, with her role as head of research continuing until 2016. At Te Papa she has been involved with considerable community outreach, interaction with Te Papa Press, the development of the museum's collections, and the advancement of a recognised research centre within Te Papa.
Claudia's other contributions to humanities-aronui in New Zealand have been as foundation chair of the National Oral History Association of New Zealand.  She has presented numerous papers at professional gatherings, many of them reflecting on the various ways of 'telling our history'.
In presenting this award, the selection committee said her sustained and distinguished service to the humanities in New Zealand has had a profound impact. "Her work has contributed greatly to raising the profile of the Treaty in the public consciousness and she is committed to making the past relevant and present for a wide audience."
Dame Claudia said she was humbled to be joining previous eminent awardees, but felt the award was really an honour which recognised the work of the many Dictionary writers, the "amazing staff" of Te Papa and that of other New Zealand museums. "Their work and on-going research on Māori-Crown relationships are leading to greater understanding of the country's past and of ourselves as a people."
Dame Claudia Orange received a 1990 Commemoration Medal from Queen Elizabeth II for making a recognised contribution to New Zealand. She was made an Officer of the Order of the British Empire for services to historical research in 1993 and a Distinguished Companion of the New Zealand Order of Merit in 2009. In 1997 she received the Distinguished Alumni Award from University of Auckland and was made a Companion of the Royal Society of New Zealand in 2018.
Pou Aronui Award:
For distinguished service to the humanities-aronui.
Citation:
To Claudia Josepha Orange for eminent and sustained service to the humanities-aronui as a scholar of the Treaty of Waitangi; as editor of the Dictionary of New Zealand Biography, and as head of collections and research at Te Papa Tongarewa.
Source: Royal Society Te Apārangi