News
Published 26 November 2013
2013 Mason-Durie Medal: Contrasts in punishment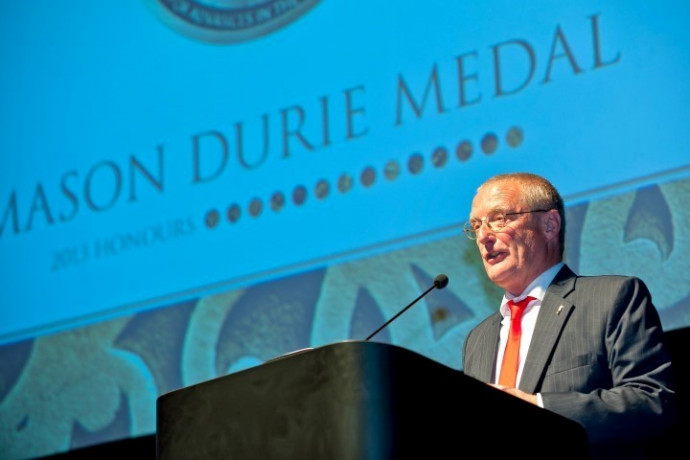 A career exploring how punishment for crime changes over time and varies between different societies has earned Professor John Pratt FRSNZ the 2013 Mason Durie Medal for social science research awarded by the Royal Society of New Zealand.
The constant theme of his work has been why the punishment of offenders – one of the foundation stones on which all societies are built –changes over time and why it takes the form it does at particular times. This has little to do with crime rates, he argues, but much more to do with deeply held, longstanding cultural values, interrupted by periodic social change. His research has been based on innovative and extensive historiographical methods, including official reports and inquiries but also memoirs, travelogues, literary works, photographs and diaries to explain how these values have come into existence and their subsequent impact on penal thought and development.
The New Zealand penal system has been a central feature of his prodigious research output, in conjunction with parallel developments in similar Anglophone societies. The way in which it has become possible to think about punishment in these societies stands in marked contrast to the different penal values of the Nordic countries. For his 2013 book, Contrasts in Punishment, Professor Pratt undertook extensive fieldwork in the prisons of three Nordic countries (Norway, Finland and Sweden) and three Anglophone (New Zealand, UK and Australia).
The importance of his work to the development of the sociology of punishment and comparative penology has been recognized with a range of prestigious national and international awards, fellowships, prizes and invitations to lecture on his work in South America, Asia, North America, Europe and Australia. His writings have also been translated into numerous foreign languages. He was made a Fellow of the Royal Society of New Zealand in 2012.
Citation:
2013 Mason Durie Medal
To John Dennis Pratt
For a renowned international reputation in the sociology of punishment and comparative penology.
Source: Royal Society Te Apārangi