News
Published 23 November 2016
2016 MacDiarmid Medal: Virtual window into our airways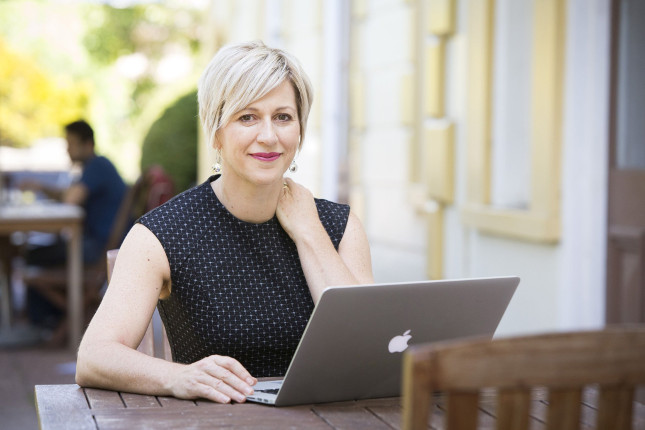 Professor Merryn Tawhai has been awarded the MacDiarmid Medal by the Royal Society of New Zealand for her research to create anatomically detailed models of the respiratory system, providing new tools for diagnosis, prognosis and treatment of lung disease.


Worldwide about one-sixth of all deaths can be attributed to lung diseases, but assessing lung function can be very difficult, given the complexity of the interactions between the highly-branched structure of the lungs and the delicate gas exchange tissue. Modern imaging techniques, airway function tests or invasive methods, such as biopsy, can often not provide a clear picture of lung function and can be very difficult, slow and expensive to carry out.
Professor Tawhai has pioneered the creation of multi-levelled computational models of the lungs, spanning from individual cells to the entire organ. The models incorporate data on cell function, tissue and fluid mechanics and gas exchange.
These models have the potential to link basic imaging or symptom data with an advanced understanding of what is happening within the lungs, thus providing a virtual window into this complex organ. This has the potential for more rapid and accurate determination of the best treatment for individual patients and their risks of complications.
One example of this is her team's work on acute pulmonary embolism (where blood clots travel to the lungs, causing a blockage). She has led an international collaboration between engineers, physiologists and clinicians to develop a new method that predicts risk of heart dysfunction in patients who have this condition. Her team is using this to develop quantitative scoring from imaging that would allow patients to be stratified for their risk of cardiac failure and the assessment of patients with the chronic form of this disease prior to surgery.
The medal selection panel recognised that the application of these models could provide a 'step change' in diagnosis and prognostic assessment of lung disease, and for tailoring of therapy to individual patients.
On receiving the medal, Professor Tawhai said: "It is a pleasure to have my research recognised with the MacDiarmid Medal. I also need to acknowledge the contributions of many students, postdocs, and collaborators who have made this research possible. We have spent the past 20 years developing an enabling technology that now allows us to examine the lung in an entirely new way, and with exciting potential as a supplement to current diagnostic methods, for patient stratification, and clinical decision making for therapeutic strategies. Leading this research from New Zealand has only been possible because of the culture of excellence, innovation, and collegiality at the Auckland Bioengineering Institute."
Professor Tawhai is Deputy Director of the Auckland Bioengineering Institute (University of Auckland) and Deputy Director of the Medical Technologies Centre of Research Excellence. She is Adjunct Professor in the Department of Biomedical Engineering, University of Iowa. She is also Associate Deputy Vice Chancellor (Research) for the Performance-Based Research Fund 2018. She was elected to the World Council of Biomechanics in 2014 and is an Associate Editor of Annals of Biomedical Engineering and on the editorial board for Physiology.
MacDiarmid Medal:
For outstanding scientific research which demonstrates potential for human benefit.
Citation:
To Merryn Howatson Tawhai for her research in computational physiology of the respiratory system, having pioneered development of anatomically detailed models that span cell-to-organ function, and providing new understanding of lung physiology and pathophysiology.
Source: Royal Society Te Apārangi