News
Published 10 October 2017
2017 Scott Medal: Developing sustainable materials with natural products such as harakeke and hemp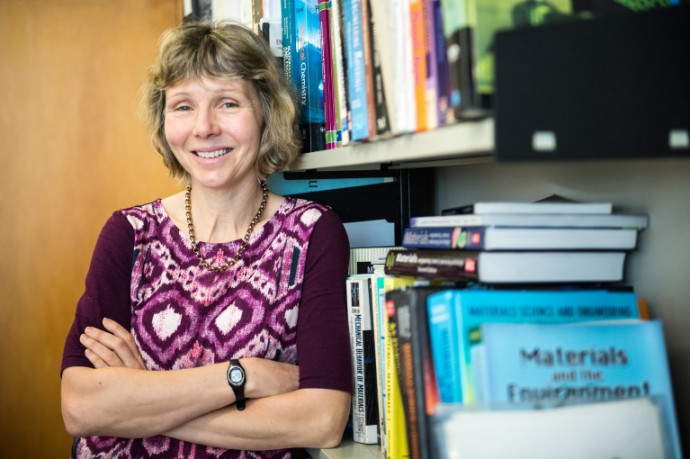 Professor Kim Pickering FIPENZ has been awarded the Scott Medal by Royal Society Te Apārangi for her development of composite materials that are more sustainable.
Composite materials combine fibres in a matrix, such as particle board or fibreglass, and are used in a range of products such as skateboards and surfboards, furniture and even bridges, as they can be very strong.
Composite materials can require a high input of energy to create, such as when using glass fibres, and they are not recyclable or biodegradable.
Professor Pickering has worked on incorporating more sustainable materials as both fibres and matrix components of her composites.
She has researched extracting and using the fibres from hemp and wood as well as harakeke (New Zealand flax) to make strong and lightweight composite materials.
She has also pioneered a heat setting plastic matrix made from corn protein (a by-product of maize processing). If combined with a natural fibre, the resulting composite can biodegrade. One application for this material could be plant pots that will break down once in the soil, avoiding the need to disturb the seedling at planting time by removing it from its pot.
Another 'matrix' material which she has helped to develop is a resin made from glycerol – a waste product from biofuel production, which has been patented and adopted for commercial use.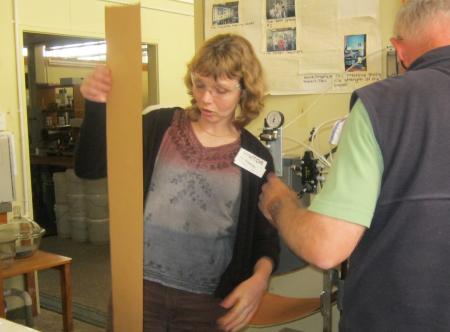 Professor Pickering has also worked on biodegradable materials for drug delivery, agricultural products from recycled car tire rubber, specialised pins for retaining walls and structures to support optical cables.
The medal selection committee noted her international standing in the area of composite materials and said she is a role model for her colleagues and students on how to work towards a more sustainable planet.
On receiving this medal, Professor Pickering said: "I am absolutely delighted to have been recognised for this award".
Professor Pickering formed and heads the Composites Research Group in the Engineering School of University of Waikato. She was elected a Fellow of the Institute of Professional Engineers of New Zealand (IPENZ) in 2008 and was also a Kudos Award recipient in 2008 in recognition of her outstanding contribution to research on environmental sustainability.
Scott Medal:
For engineering, science and technology work of great merit by a researcher in New Zealand
Citation:
To Kim Louise Pickering for significant contributions to the improved performance and sustainability of structural and semi-structural materials through the use of bio-derived, low density composites reinforced with fibres.
Source: Royal Society Te Apārangi