News
Published 17 October 2018
2018 Te Puāwaitanga Award: Advancing Māori research, education and society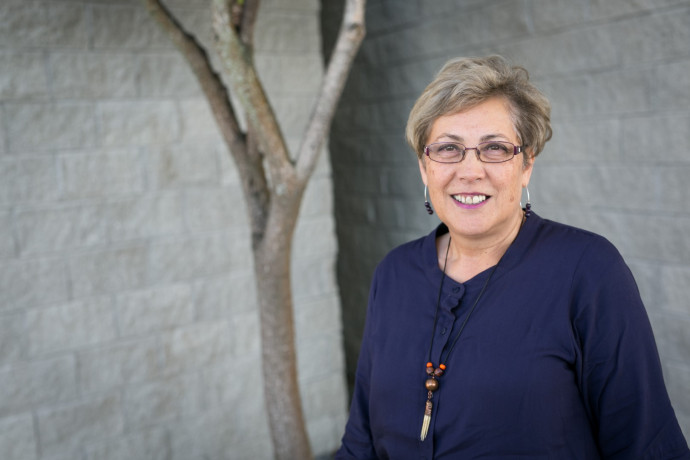 Professor Linda Tuhiwai Smith CNZM FRSNZ has received the inaugural Te Puāwaitanga Award from Royal Society Te Apārangi in recognition of the eminent and distinctive contribution she has made to Te Ao Māori, and to Māori and Indigenous knowledge.
Linda Tuhiwai Smith (Ngāti Awa and Ngāti Porou) is currently a Professor in Māori and Indigenous Studies and Senior Research Advisor to Te Kotahi Research Institute, University of Waikato. She has served as Dean of the School of Māori and Pacific Development and Pro Vice-Chancellor Māori at the University of Waikato.
She is a nationally and internationally recognised scholar whose ground breaking research in Indigenous methodologies and kaupapa Māori has contributed to the advancement of Māori research, education and society for nearly 40 years.
View presentation of award by Her Excellency Dame Patsy Reddy and Linda's acceptance speech:
Her seminal publication Decolonising Methodologies, Research and Indigenous Peoples (1999) has changed the landscape for whānau, hapū, iwi, Māori and Indigenous peoples. This revolutionary text, first published almost 20 years ago, continues to resonate powerfully with Indigenous scholars and Indigenous communities globally. It is an extensive critique of Western paradigms of research and knowledge. In it Linda challenges traditional Western ways of knowing and researching and calls for the "decolonisation" of methodologies, and for a new agenda of Indigenous research, calling for "a more critical understanding of the underlying assumptions, motivations and values that inform research practices". The second edition of Decolonising Methodologies was published in 2012 and continues to provide a platform from which Māori and Indigenous communities can reclaim traditional knowledge within the context of research. It is included in the Te Takarangi collection of Māori-authored books that Ngā Pae o te Māramatanga (NPM) and Royal Society Te Apārangi have compiled to celebrate the long history of Māori scholarship that exists in Aotearoa.
Linda has been at the forefront in advocating for Māori knowledge to be rightfully positioned and acknowledged as an academic discipline, embedding kaupapa Māori research into the University of Auckland education curriculum in the early 1990s. She established the Indigenous Research Institute and then was founding Co-Director of the Centre of Research Excellence, Ngā Pae o te Māramatanga, both based at the University of Auckland. During her time at the University of Auckland, Ngā Pae o te Māramatanga had the goal of having 500 Māori PhDs and, under Linda's leadership and co-direction, this was achieved within five years.
Following her appointment as Pro Vice-Chancellor Māori at the University of Waikato in 2007, she established the Te Kotahi Research Institute to be a direct research interface between iwi and the university, and was also acting Dean of the School of Māori and Pacific Development.
Linda's research is not confined to education but more broadly indigenous development. She has researched and published across a range of academic and research disciplines including Māori and indigenous education, research methods and methodologies, women in the academy, health, trauma, social justice, constitutional reform, mātauranga Māori and western science. She has also served on a broad range of Māori and National boards.
In making this award, the selection committee said that Linda has worked tirelessly for Māori and has been instrumental in the revitalisation of Kaupapa Māori education, theory and methodologies. "She has influenced generations of Māori and Indigenous scholars and is a leading figure in social services research nationally and globally."
On receiving this award, Linda said: "I am very honoured to receive this award but I feel my work is still not done and can not be done without the engagement of academic and community colleagues and students who will take that work to places I have not imagined myself.
"Writing a book that simply sits on a shelf or articles that no one reads is the worst nightmare of a scholar and so I am very honoured and humbled that others here and internationally have found my ideas worth engaging with and building upon." She received a taonga woven by Kohai Grace.
Linda was acknowledged for her services to Māori and education when she was made a Companion of the New Zealand Order of Merit in 2013. In 2017 she was made a life member of the New Zealand Association for Research in Education, which presented her with the McKenzie Award in 2015. In 2018 she was awarded an Honorary Doctorate from the University of Winnipeg in Canada. She was invited to give the Presidential Address at the 2018 American Educational Research Association conference in New York, having been made a Fellow of this organisation in 2014. In 2017 she received the Prime Minister's Lifetime Achievement in Education Award and was elected a Fellow of the Royal Society of New Zealand in 2016. She received the Royal Society Te Apārangi Dame Joan Metge Medal for excellence in research and capacity building in social science in 2012.
Te Puawaitanga Award:
In recognition of research that has made an eminent and distinctive contribution to Te Ao Māori and Indigenous knowledge (new award for 2018).
Citation:
To Linda Tuhiwai Smith for her ground breaking research in Indigenous methodologies and kaupapa Māori which has contributed to the advancement of Māori research, education and society.
Source: Royal Society Te Apārangi