News
Published 10 October 2017
2017 MacDiarmid Medal: Novel drug design technology leads to new lymphoma drug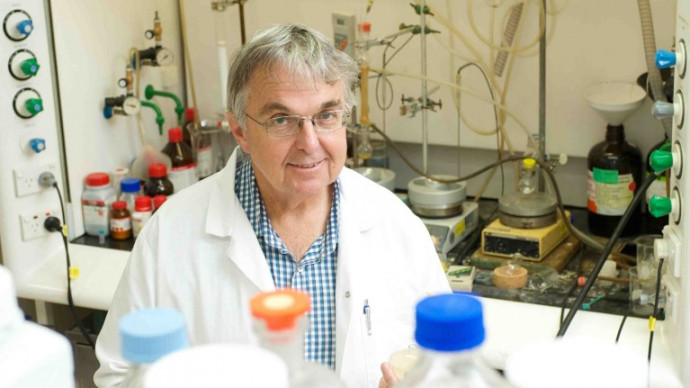 Chemist Professor Peter Tyler FRSNZ FNZIC has been awarded the MacDiarmid Medal by Royal Society Te Apārangi for designing and synthesising a new raft of potential drugs (known as drug candidates) that target the enzymes of many diseases. This has led to the development of a newly approved lymphoma drug that is giving patients new hope.
Professor Tyler co-developed a drug design technology called 'Transition State Analogue' with long time biochemistry collaborator, Professor Vern Schramm in New York. The technology has been used to discover drugs that work by halting the function of disease-associated enzymes. They offer the potential to treat conditions as diverse as cancer, gout, psoriasis, malaria and bacterial infections.
'Transition State Analogue' compounds are chemical compounds with a structure resembling the transition state of a substrate molecule when bound to the enzyme during the process known as catalysis. The analogue compounds can prevent the normal substrate compounds from binding to the enzyme and thus halt the production of compounds associated with disease.
One of the drugs discovered, Mundesine®, was approved for use in March 2017 in Japan, following successful clinical trials, against peripheral T-cell lymphomas, a hard-to-treat aggressive form of the disease that accounts for 10-15% of cases of non-Hodgkins lymphomas. It has been approved for the treatment of refractory and relapsed Peripheral T-cell Lymphoma, where patients currently have a median survival of only 6.5 months.
The medal selection committee believes Professor Tyler is only the second scientist working in New Zealand to have discovered a drug that has been subsequently approved, the first being approved more than 30 years ago. They note his revolutionary drug design technology will likely lead to several more medical breakthroughs and the saving of many hundreds of lives.
The design process for Mundesine® required several years and its synthesis took hundreds of reactions to develop. Professor Tyler invented and personally oversaw the implementation of an improved process to manufacture Mundesine at a kilogram scale for use in human clinical trials.
Over the intervening 20 years since the first discovery of Mundesine®, Professor Tyler has led a research team of up to 10 scientists, whose efforts have led to experimental drugs for the treatment of diseases as diverse as psoriasis (sub-licensed to Roche in 2015 for USD 30M upfront plus royalties), severe gout (completed a successful Phase II trial), Alzheimer's disease and solid tumours.
One of Professor Tyler's compounds - Galidesivir – has been developed as an antiviral drug and has successfully completed Phase I human clinical trials in 2016 for the treatment of the Ebola and Zika viruses.
Professor Tyler is an inventor on over 30 patent families, which incorporates hundreds of patents in jurisdictions all over the world including many granted US patents.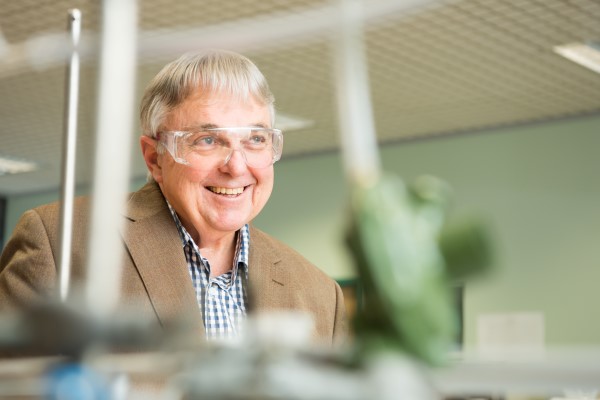 On receiving the MacDiarmid Medal, Professor Tyler said: "I am delighted to receive the award and that an outcome of my research is now a drug on the market making a difference to the lives of cancer patients."
Professor Tyler is co-founder of the Ferrier Research Institute, formerly part of Industrial Research Ltd and now based at Victoria University of Wellington. He was elected a Fellow of the New Zealand Institute of Chemistry in 2010 and a Fellow of Royal Society Te Apārangi in 2008. In 2014 he received the Maurice Wilkins Centre NZIC Prize for Chemical Science.
MacDiarmid Medal:
For outstanding scientific research that demonstrates the potential for application for human benefit.
Citation:
To Peter Charles Tyler who, through international collaboration, has developed a new drug design technology which has been successfully applied to the invention, commercialisation and regulatory approval of Mundesine, a cancer drug used for the treatment of Peripheral T-Cell Lymphoma.
Source: Royal Society Te Apārangi