News
Published 10 October 2017
2017 Royal Society Te Apārangi Early Career Researcher Award in the Humanities: Māori history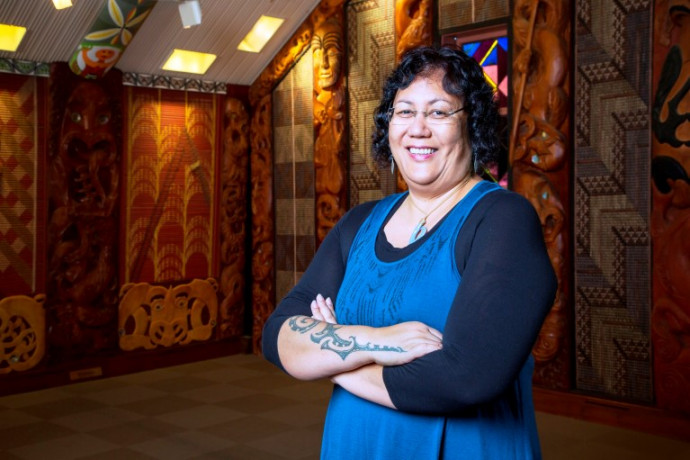 Dr Aroha Harris has been awarded the inaugural Royal Society Te Apārangi Early Career Researcher Award in Humanities for her substantial contributions to the award winning Māori history, Tangata Whenua: An Illustrated History.
Dr Harris co-wrote the book with the late Dame Judith Binney FRSNZ and Atholl Anderson FRSNZ. It draws on archaeology, anthropology, ethnography, paleoecology, genetics and climate science, as well as history, to tell the stories of the Māori people, their origins, their journeys to find this country and their stories in Aotearoa New Zealand.
Dr Harris was lead author of the book's final 135-page section, "Te Ao Hurihuri: The Changing World," which explores the sociocultural history of twentieth-century Māori. These four chapters reveal the significant economic and sociocultural challenges that Māori experienced by telling local stories that illustrate and emphasise Māori resilience and creativity.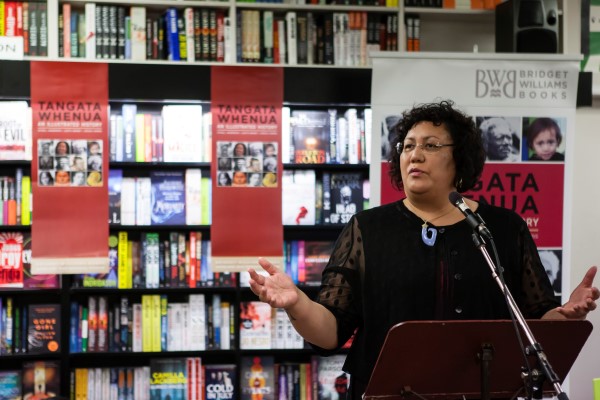 The award selection committee noted that Dr Harris had diverged from the tendency in other histories to focus on Māori political struggles and Māori-Crown relationships and has provided new insights into lived reality for Māori, emphasising the creativity, resilience and agency of Māori communities in the face of significant sociocultural and economic challenges such as racism and poverty.
With her co-authors, Aroha designed the book, including its themes, narrative arcs, use of images, methodological preferences, and research depth. Acting as co-editor she had to balance each author's voice while maintaining consistency in key themes and ideas. She also managed and supervised a comprehensive image research project by a team of emerging Māori scholars and researchers, who scoured national and regional collections for images to act as a visual narrative that dovetailed with the text. Comprising more than 500 images ranging from ancient taonga to contemporary Māori art, the photos have been said by reviewers to encapsulate the ways in which Māori culture and society has changed.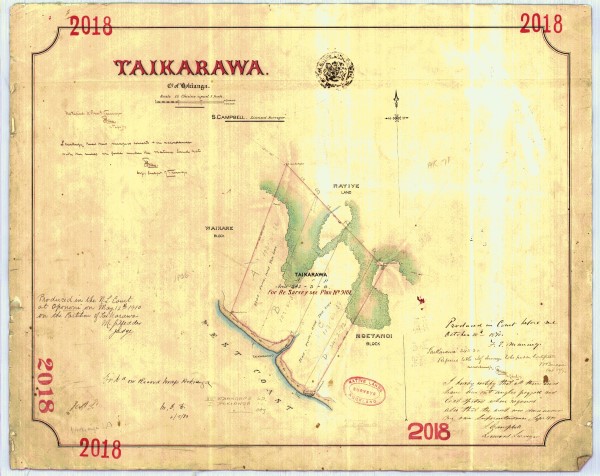 Tangata Whenua has won numerous awards, including the 2016 Ockham New Zealand Book Award for best illustrated non-fiction and the 2015 Royal Society of New Zealand Science Book Prize.
Eminent historian James Belich describes it as the first publication to tell "the whole story of Māori history, using the latest scholarship, but speaking to a wide audience". For respected Māori leader Sir Taihākurei Durie, it "lays a new foundation for enlarging cross-cultural understandings for Māori and Pākehā alike, and contributes significantly to the survival of Māori culture and tradition."
On receiving this recognition, Dr Harris said: "This award is a wonderful recognition of Māori history. I'm very proud."
Dr Harris is a Senior Lecturer at the University of Auckland and is on secondment at the Waitangi Tribunal. An appointed member of the Tribunal from 2008, she currently sits on the Te Rohe Potae (Wai 898) panel, which is investigating over 200 claims from Mokau in the south to Whaingaroa in the north. She also has a background in practical research for the Māori Land Court and the Ministry of Health. Her research-based teaching focuses on Māori policy and race relations, Māori historical methods including oral histories, and Māori perspectives of the past. She also works closely with Te Rūnanga o Te Rarawa, contributing to the strategic development of her iwi by providing settlement and research advice. She received a Fullbright New Zealand Travel Award in 2009 and Te Amorangi National Māori Excellence Award in 2007. From 2015-2017 she was President of the New Zealand Historical Association.
Royal Society Te Apārangi Early Career Researcher Award in the Humanities:
For emerging researchers in humanities research in New Zealand.
Citation:
To Aroha Harris for her significant contribution to the award-winning Tangata Whenua: An Illustrated History, which spans the entirety of Māori history.
Source: Royal Society Te Apārangi