News
Published 10 October 2017
2017 Scott Medal: Sensors for the agricultural sector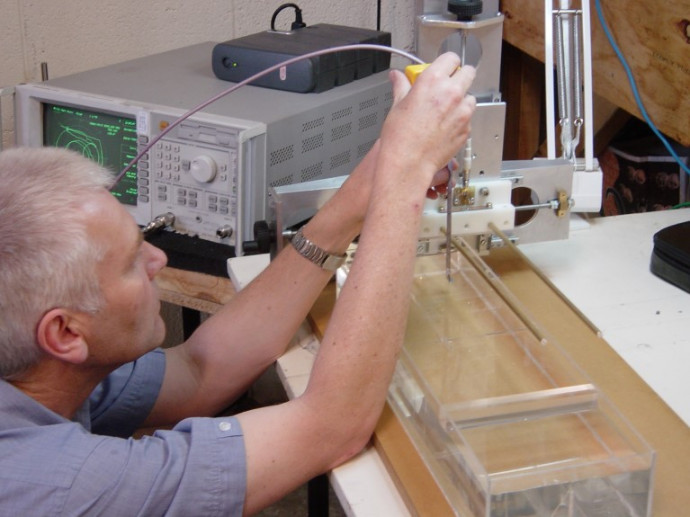 Professor Ian Woodhead has been awarded the Scott Medal by Royal Society Te Apārangi for advancing electronic engineering, particularly in developing sensors for the agricultural and environmental sectors.
Professor Woodhead has developed a number of sensors that are sold globally. This includes the electric fence performance sensor, manufactured and marketed internationally by Gallagher Electronics and an electronic soil moisture sensor called Aquaflex, sold by Streat Instruments, which has allowed more efficient irrigation systems so that farmers can use water more sustainably.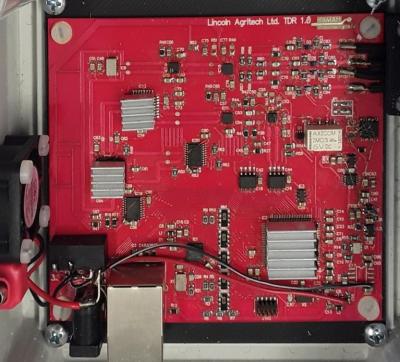 Professor Woodhead has also invented a novel technique for 'aquametry', which is the measurement of water in materials. His technique, known as 'time domain reflectometry imaging' (TDRI), uses microwaves to non-invasively measure the distribution of moisture near the surface of materials. It has helped us discover that water is not distributed evenly in many materials, advancing knowledge in this field of research.
Professor Woodhead has also worked on developing sensors for fruit firmness and the fat depth of livestock.
His research team at Lincoln Agritech Ltd has recently developed a UV sensor to measure nitrate concentrations in drainage water from farms and in groundwater.
The medal selection committee noted that the water nitrate monitor was a good example of how Professor Woodhead has applied his wide grasp of physics, mathematics, engineering and electronics to solve technological problems for New Zealand's agricultural sector and this latest technology may allow for better management of New Zealand's agricultural industries to reduce the risk of water pollution.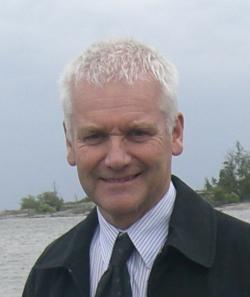 On receiving the medal, Professor Woodhead said: "I am honoured to receive this recognition from the Royal Society Te Apārangi and to join others who have been awarded the Scott Medal.
"I also wish to share the recognition with colleagues at Lincoln Agritech Ltd who have contributed to the research in microwaves and dielectric properties of materials, and development of derived products to benefit New Zealand industry and agriculture."
Professor Woodhead is Chief Scientist and Group Manager of Lincoln Technology at Lincoln Agritech Ltd. He is a contributor to the National Science Challenge: Science for Technological Innovation, leading the Agricultural and Environment Technologies portfolio. He was made an Adjunct Professor at Lincoln University in 2014 in recognition of his contribution to agritechnology and instrumentation.
Scott Medal:
For engineering, science and technology work of great merit by a researcher in New Zealand
Citation:
To Ian Maxwell Woodhead for significant contributions to advancing the theory and measurement of propagating electromagnetic fields, and the measurement of dielectric properties of composite materials, particularly for applications in the agricultural and environmental sectors.
Source: Royal Society Te Apārangi