2021 Cooper Award: Airborne microplastics contribute to climate change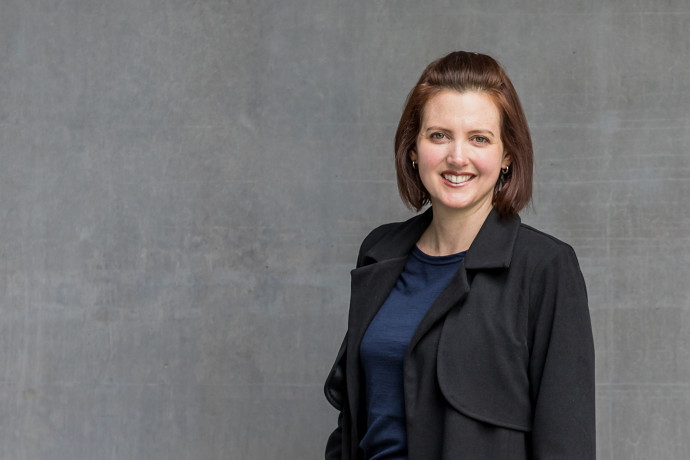 Dr Laura Revell has been presented the Cooper Award —the Royal Society Te Apārangi Early Career Research Excellence Award for Technology, Applied Science and Engineering— for her chemistry-climate interactions modelling work and pioneering research on understanding how microplastics might impact the Earth's climate.
The award is presented for the significant contribution she is making to climate and atmospheric science.
Earth's climate and atmospheric composition are changing rapidly as a result of human activities. Laura's research focuses on how greenhouse gases and airborne particulate matter behave in the atmosphere, and how Earth's climate is affected as a result. She has led numerous climate modelling studies examining how greenhouse gas emissions affect the ozone layer and air quality. Her research group recently reported the presence of airborne microplastics in New Zealand - the first study of its kind - and are studying how airborne microplastics interact with the global climate system.
Laura is a Senior Lecturer in the School of Physical and Chemical Sciences at the University of Canterbury. Much of her research has focused on the role of a range of aerosols over the Southern Ocean and Antarctica.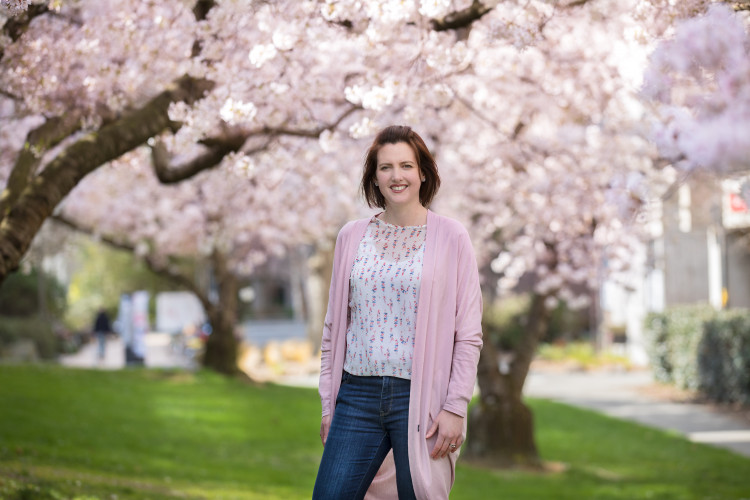 Atmospheric aerosols can have a cooling influence on Earth's climate by scattering sunlight and seeding cloud formation. Over oceans, aerosols often contain a high fraction of sea spray, and their abundance is strongly dependent on wind speed. Laura has identified new climate feedback between sea spray aerosol and climate change—showing how cooling from sea spray aerosols can reduce wind speed which in turn reduces the production of sea spray aerosols – and this is leading to changes to the way sea spray aerosol is represented in climate models. This work is of benefit to the entire global climate modelling community and has particular benefits to those regions most directly affected by the Southern Ocean and its atmosphere.
Clouds and aerosols are represented in New Zealand's own climate model, the New Zealand Earth System Model. Laura has also developed the sulfate chemistry scheme in the model to improve aerosol biases over the Southern Ocean.
Laura has undertaken research on the prevalence of airborne microplastics in the Southern Hemisphere through undertaking field studies in urban locations and remote regions. Furthermore, her research is investigating the role that airborne microplastics may play in a changing climate. She is lead author on a research publication 'Direct radiative effects of airborne microplastics' published in Nature in October 2021 from a project supported by the Marsden Fund.
A further research interest is the Antarctic ozone hole and its links with climate change. Her PhD was on ozone depletion in the stratosphere and she is now an Associate Investigator on an MBIE Endeavour programme researching how the representation of stratospheric ozone in the current generation of climate models affects Southern Hemisphere climate and the emergence of climate change.
She is also interested in the impacts of spacecraft emissions on upper atmospheric composition and climate change.
On receiving this award, Laura said:
"I am honoured to receive the 2021 Cooper Award, and the acknowledgement it brings for my field of atmospheric chemistry and climate research. I consider myself incredibly fortunate to have established a research career here in Aotearoa New Zealand, my home country, and have so many people to thank for helping me get to where I am today. So, to those I have worked with over the years – mentors, collaborators, colleagues and postgraduate students – thank you. Thanks to the University of Canterbury for nominating me for this award and their support of my research, and last but not least, huge thanks to my family."
In 2020 she received the Emerging Researcher Award from the University of Canterbury's College of Science. In 2021 she won a UC Early & Emerging Career Researcher Award for her pioneering research in airborne microplastics.
Award:
The Cooper Award (Royal Society Te Apārangi Early Career Research Excellence Award for Technology, Applied Sciences, and Engineering) is awarded annually for the encouragement of early-career researchers currently based in New Zealand for technology, applied sciences, or engineering research in New Zealand.
Citation:
To Laura Eleanor Revell for her chemistry-climate modelling work and pioneering research on understanding how microplastics might impact the Earth's climate.