2021 Early Career Excellence Award for Social Sciences: The power of listening in the face of structural injustice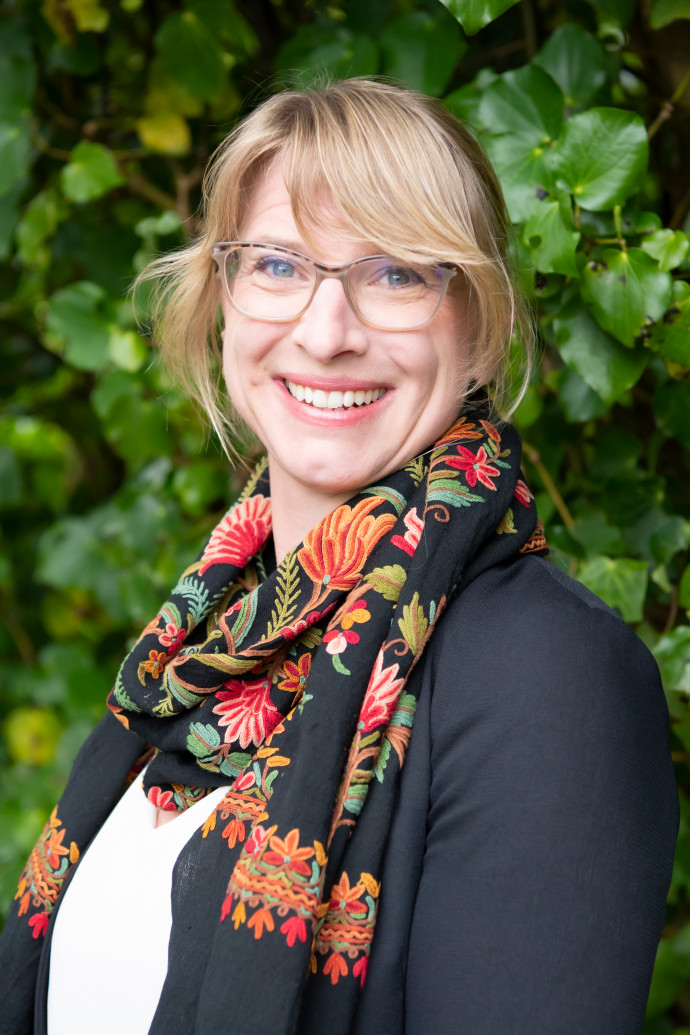 Dr Emily Beausoleil has been presented the 2021 Royal Society Te Apārangi Early Career Research Excellence Award for Social Science for her research that seeks to enhance equality of voice in diverse communities by studying the conditions that underlie chronic inattention and inaction by advantaged groups, and the insights these have for designing more effective forms of civic engagement.
The award is presented for the encouragement of early-career researchers currently based in New Zealand for social sciences research.
Emily works to clarify both why it is hard for advantaged groups to hear when disadvantaged groups speak and how listening itself can prove a potent strategy to foster receptivity and unlock entrenched views. Her work reaches past the usual disciplinary boundaries of political theory – learning from neuroscience, artistic performance, tikanga marae, conflict meditation, therapy – to invigorate and expand our terms for addressing key political questions of voice and structural justice. Her work comes from both scholarly research and experience from her time as a social actor working in and with communities.
By outlining the dynamics of inattention to structural injustice, specifically in the context of settler-colonialism in Aotearoa, Emily identifies key obstacles to listening among advantaged groups. Working with over 30 'listening experts' across sectors currently overlooked in political theory, she identifies counter-intuitive yet powerful resources to foster listening in difficult conversations. Emily has applied these theories to develop the unique listening-based anti-racism programme 'Tauiwi Tautoko', co-created with ActionStation in 2018. Tauiwi Tautoko has trained and supported over 140 tauiwi with evidence-based listening and messaging techniques to have more caring, thoughtful, and effective interactions online. Analysis of nearly 9,000 interventions during one of its 10-week programmes reveals that this novel anti-racism approach has made tangible impacts to the quality of civil discourse online that professional moderators find elusive – and that there is a direct correlation between how fully and accurately volunteers use the Tauiwi Tautoko approach, and these impacts. With the help of Tauiwi Tautoko volunteers, Emily continues to run the Tauiwi Tautoko programme and support its growing community, and has recently developed an open-access digital version of the course.
Emily's research has led to keynote addresses, citations, and invitations to collaborate with world-famous academics, but due to its practical import it has also provoked strong interest from many diverse civic, governmental, and advocacy organisations: JustSpeak, New Zealand Drug Foundation, Te Papa Tongarewa, Multicultural Services, Creative New Zealand, Ara Tauohi, Teaching Council of Aotearoa New Zealand, Prince's Trust, Bahai'i Anti-Racism Speech Awards, Mobilisation Lab, Te Reo o Ngā Tangata, Social Movement Technologies and the Social Cohesion Work Programme at the Ministry of Social Development.
She has also received numerous honours and prizes, some of which include being invited to be Editor-in-Chief of Democratic Theory and a Global Associate of the Sydney Democracy Network and securing a Victoria University of Wellington Creative Arts Strategic Grant, two Early Career Researcher Awards from Massey University, a UNESCO Major Grant, and a Marsden Fund Fast-Start grant.
Upon receiving the award, Emily said "This is a tremendous honour, and one that is shared with the many people with whom I have worked over these years. This research has been a task of learning from the 'embodied theory' of practitioners who are knowledgeable and effective in what is perhaps most difficult and elusive in politics: listening. And it has involved translating those insights into political contexts where such listening is needed most, something that could only have been done in partnership with the incredible people at ActionStation and the broader volunteer community that came together to work with us to address racism online.
"I would especially like to acknowledge Veronica Tawhai, Teina and Ngapaki Moetara, Jo Randerson, Bev Hosking, Takawai and Christine Murphy, Sir Kim Workman, John James Carberry, Robbie Nicol, James Nokise, Peter O'Connor, Jennifer Parker, Jen Margaret, Christian Penny, Marianne Elliott, Walter Logeman, Virginia Goldblatt, John Winslade, Yvonne Paulings, Deb Hipperson, Tanya Coburn, Chris Marshall, Madeline McNamara, and Jade Eriksen, for all they shared with me regarding practical arts that foster listening. I would also like to acknowledge all the tremendous work that Ann Cloet, Kassie Hartendorp, Ruby Jane, Eliot Pry, and others at ActionStation have done to build and support Tauiwi Tautoko since it began in 2018. Most of all, I share this honour with Laura O'Connell Rapira, who back in 2018 had the vision for Tauiwi Tautoko and brought my listening research together with ActionStation's already powerful engagement strategies to both enrich the research and enable it to have far more wide-reaching impact than I could have ever envisioned. It has been an immense honour to learn from and work alongside such passionate, insightful, and generous people in this work. My hope is that as well as contributing to our understandings of and resources for fostering listening to claims of structural injustice, this research can help celebrate the remarkable wisdom and creativity of these sectors that are often overlooked and undervalued in political scholarship and practice.
"The funding of this award will go towards sustaining the training and support of this anti-racism work. Thank you for recognising the value of this work, and helping it continue."
Award:
For emerging researchers in social sciences research in New Zealand.

Citation:
To Emily Beausoleil for identifying key obstacles to listening among advantaged groups, and generating truly novel and effective anti-racism strategies.