Johanna Montgomery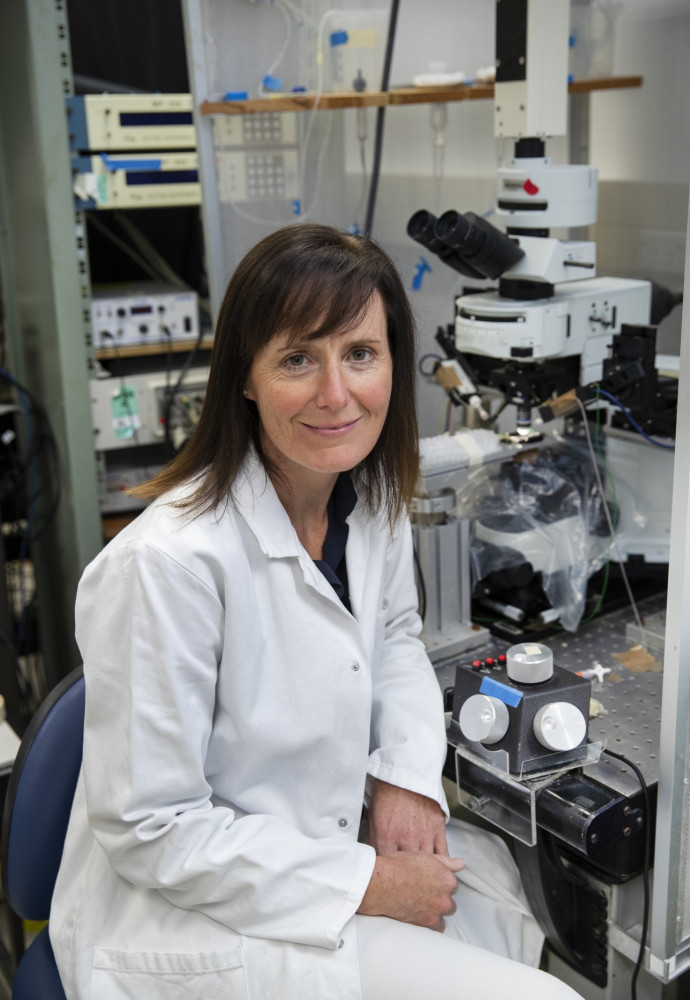 Associate Professor Johanna Montgomery. Photo: Auckland Medical Research Foundation.
2021: Associate Professor Johanna Montgomery, the University of Auckland, has been awarded a James Cook Research Fellowship in Health Sciences for research titled 'Pioneering Characterisation of Neurons of the Heart.'
Biography
Associate Professor Johanna Montgomery received her PhD in Physiology at the University of Otago followed by postdoctoral research at Stanford University (USA) before returning to Aotearoa New Zealand. Montgomery is an Associate Professor at the University of Auckland where her research focusses on understanding the molecular mechanisms that underlie how neurons transmit signals in the central and peripheral nervous systems, with more recent work focussed on how neuronal signalling controls heart rhythms.
Montgomery is the recipient of numerous awards for physiological research, including the Physiological Society of New Zealand Excellence in Research award (2019), and the Royal Society London Colin Pillinger Award (2016).
Research summary
Across the surface of the heart there are clusters of nerve cells called "ganglionated plexi" (GP), which act as "little brains" controlling the rhythm of the heart. GP nerve cells play a key role in atrial fibrillation, a condition of the heart that causes an irregular and often rapid heart rate, and is linked to an increased risk for stroke, heart failure and dementia. Getting to the root cause of how these nerve cells control heart rhythm, and if they can alter their signals under different conditions, is vitally important.
Associate Professor Montgomery and her research team have developed ground-breaking techniques to take measurements of nerve signals from the GP neurons of patients undergoing open heart surgery. This is the first time that signals from human GP neurons can be measured, and this will give us a lot of clues as to how these nerve cells function in health and disease. These methods will be combined with state-of-the-art 3D imaging of GP neurons to examine the cellular features that influence atrial fibrillation.
This major advance in technology will be applied during the course of this James Cook Research Fellowship to reveal the fundamental properties of human GP nerve cells.
Montgomery is collaborating with Aotearoa New Zealand-based and international clinical experts in cardiothoracic surgery, cardiology, bioengineering, physiology, Māori public health, tikanga and Māori patient support. This will ensure that the findings of this James Cook Research Fellowship will be effectively taken up to improve the health of New Zealanders.