Sian Halcrow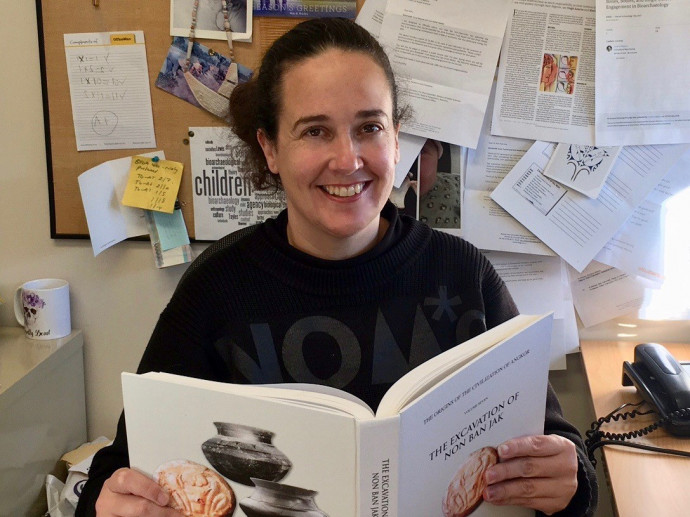 Professor Siân Halcrow. Photo: Supplied.
2023: Professor Siân Halcrow, from Te Whare Wānanga o Ōtago the University of Otago, has been awarded a James Cook Research Fellowship for research titled 'Skeletons in the closet: The bioethics of the use, curation, and repatriation of anatomical skeletal legacy collections in Aotearoa and the US'.
Published on 27 Whiringa-ā-nuku October 2023
Biography
Professor Siân Halcrow is an internationally renowned bioarchaeologist. She received her PhD in biological anthropology from Te Whare Wānanga o Ōtago the University of Otago in 2007. She is a pioneer in bioarchaeological investigation, using cutting edge approaches to investigate the lives and deaths of some of the most vulnerable humans of the past: infants, children and women. She has also made significant contributions in the areas of ethics and the use and curation of human skeletal remains.
Professor Halcrow's honours include election as a Fellow of the Society of Antiquaries (London, 2018), the University of Otago Rowhealth Trust Award and Carl Smith Research Medal, the New Zealand Association of Scientists Hill Tinsley Medal and the Fulbright New Zealand Scholar Award. She is a Director-at-Large of the Paleopathology Association and Co-Editor in Chief for Bioarcheology International. She manages the skeletal analyses on projects in many countries including Thailand, China, and Chile and has collaborated with iwi on projects with kōiwi tangata. Professor Halcrow also engages in advocacy for educational equity for women and girls.