Katie Pickles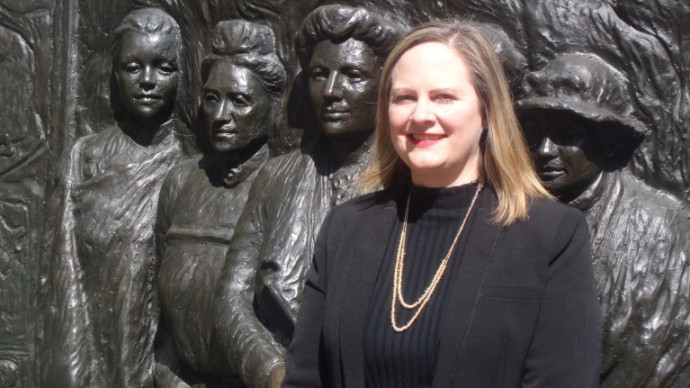 Professor Katie Pickles. Photo: Supplied
2017: Professor Katie Pickles, University of Canterbury, has been awarded a James Cook Research Fellowship in Social Sciences for research entitled: 'The Heroine with a thousand faces'
Over the past two centuries, women's status has undergone revolutionary change on a global scale. Change has been uneven, contested and often surprising. Aotearoa/New Zealand is a world-leading example of rapid change, most notably being first in the world to grant all women the right to vote in 1893. At the beginning of the 21st century, it is timely to look back on two centuries of change, deepening, questioning and creating new knowledge about women's evolving place in society.
In this fellowship, Professor Pickles will examine heroines in modern global history. She will research what these exceptional individuals reveal about women's changing roles and status over the past 200 years. Focusing on Aotearoa/New Zealand, she will explore women's place in our nation and the world through a series of archetypes of modern global heroines: mother, warrior, queen, imperialist, technologist, politician, and celebrity. Examining diverse heroines in their historical context will open up innovative historical themes. These range from cross-dressing and glamour to spirituality and religion, death and martyrdom to domesticity, fertility and motherhood, courage and adventure to imperialism, war, and governance.
 As well as the first country to grant women the right to vote, Aotearoa/New Zealand has a proud heritage of 'firsts' for women in areas of education, politics, governance, sport and business. Despite this, the heroic 'man alone' and the ANZAC soldier remain among the most popular and researched national stereotypes. This research will recover often forgotten female heroines such as sea heroines Grace Darling, Ada Lewis and Huria Matenga. More broadly, it will question what it means for diverse women to be heroic, considering masculinity, femininity and sexuality in new ways and across different eras and cultures.