Evelyn Stokes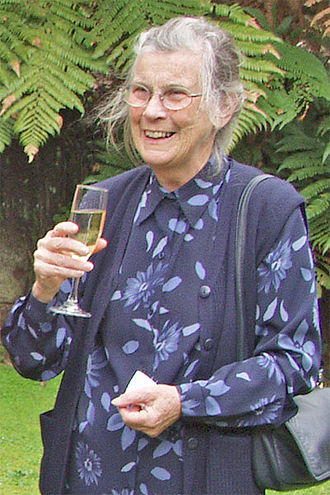 Evelyn Stokes in 2003. Photo by Tony Eppstein - Tony Eppstein, CC BY-SA 3.0, https://commons.wikimedia.org/w/index.php?curid=4234251
One of only two female professors of geography in the first 70 years of teaching that discipline in New Zealand1, Evelyn Stokes was the longest-serving academic staff member at Waikato University when she died. Stokes had received her MA from the University of Canterbury in 1959. She taught briefly to fulfill the requirements of the bursary that funded her education, then traveled to the United States on a Fulbright Scholarship and gained a PhD.
Stokes worked for a year at Auckland University in the Waikato upon her return to New Zealand, then became a founding staff member of Waikato University. She worked to promote Māori studies and later became a member of the Waitangi Tribunal as well as the New Zealand Geographic Board, where she was influential in regaining historical Māori place names. Stokes also pushed for feminist views in geography and helped establish the study of it at the university.

Reference:
1. Obituary – Evelyn Mary Stokes (nee Dinsdale) DNZM, MA (NZ), PhD (Syr) 5 December 1936–11 August 2005. (2005). New Zealand Geographer, 61(3), 242-249.


This profile is part of the series 150 Women in 150 Words that celebrates women's contributions to expanding knowledge in New Zealand, running as part of our 150th Anniversary.