Janet Bradford-Grieve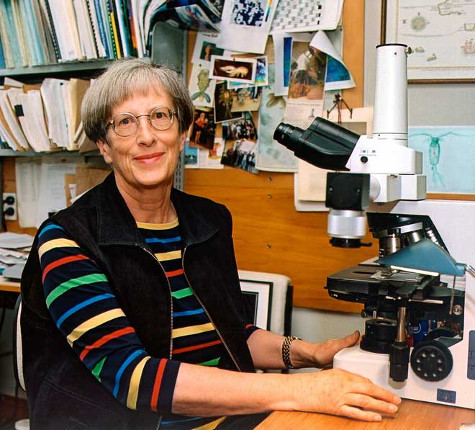 Janet Grieve Source: NIWA – National Institute of Water and Atmospheric Research
Janet Bradford-Grieve is New Zealand's foremost authority on marine copepods, small crustaceans which are are important to global ecology and the carbon cycle. When she began at a predecessor organisation to NIWA Bradford-Grieve was a taxonomist, identifying and describing new species in the oceans around New Zealand. But she quickly combined this with an understanding of marine ecosystems – she was one of the first people to embrace multi-disciplinary science, bringing biologists and physical oceanographers together. In 1967, Bradford-Grieve was the institution's first female voyage leader and has been an important mentor younger scientists. In 1986, the first New Zealand meeting of the Association of Women in Science was held in her lounge.

Bradford-Grieve was a member of the task force which reviewed fisheries legislation in the 1990s, became a Fellow of the Royal Society Te Apārangi in 2003 and was named a officer of the New Zealand Order of Merit in 2007.
Reference:

"Www.Scientists.Org.Nz," accessed November 18, 2017, http://scientists.org.nz/member/janet-bradford-grieve.
This profile is part of the series 150 Women in 150 Words that celebrates women's contributions to expanding knowledge in New Zealand, running as part of our 150th Anniversary.