Barbara Heslop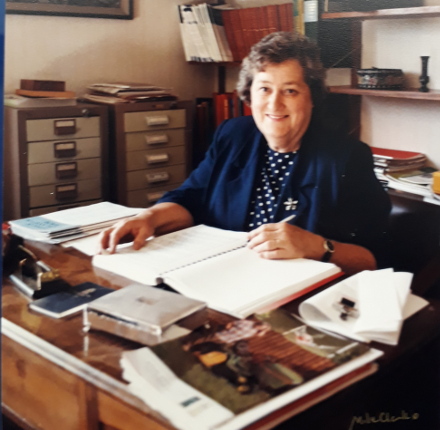 Barbara Heslop. Source: Alexander Turnbull LIbrary, Wellington, New Zealand. Ref: PA1-q-1057.
A brilliant academic, Barbara Heslop was a pioneer in how to prolong organ graft survival. She had graduated with a degree in medicine from the University of Otago in 1948, a time when not much was expected of female medical graduates. Heslop, however, became an assistant lecturer at the Medical School's Department of Pathology in 1950. After a stint in London she returned to Otago, initially in the pathology department and then in the department of surgery working on organ transplantation during its early days. Heslop became the head of the research group, publishing more than 130 papers and often giving invited talks overseas.

In 1990 she was made a Fellow of the Royal Society Te Apārangi. That same year Heslop officially retired from the university but she continued to work through the 1990s: teaching immunology overseas, sitting on the hospital board, and returning to teach undergraduates during a staffing crisis in 1999.
For more information:

'Barbara Farnsworth Heslop - New Zealand Medical Journal', accessed 6 November 2017, https://www.nzma.org.nz/journal/read-the-journal/all-issues/2010-2019/2014/vol-127-no.-1391/obit-heslop.
This profile is part of the series 150 Women in 150 Words that celebrates women's contributions to expanding knowledge in New Zealand, running as part of our 150th Anniversary.