Phoebe Myers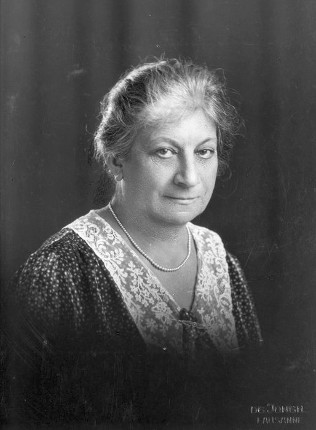 Portrait of Phoebe Myers. Ref: PAColl-6348-23. Alexander Turnbull Library, Wellington, New Zealand. /records/22874598
On the Victoria College university calendar in 1911, there were only four women listed as holding a staff position. One of those was Phoebe Myers, one of the few women in New Zealand teaching science at that level at the time.1 Myers graduated from Canterbury College in 1890 and began a career teaching at schools around Wellington that lasted almost four decades. But when teaching began at Victoria College in 1899 she enrolled for further study, one of 115 students that year. She taught as a biology demonstrator from 1906-1912, likely working in the evenings after teaching school during the day. She also joined the Wellington Philosophical Society as a member in 1909. Myers was also a formidable force in women's education, serving on the General Council of Education, and arguing that women should be represented on decision-making bodies.2

References:
1. Mary R. S. Creese and Thomas M. Creese, Ladies in the Laboratory III: South African, Australian, New Zealand, and Canadian Women in Science: Nineteenth and Early Twentieth Centuries (Scarecrow Press, 2010), p. 111.

2. New Zealand Ministry for Culture and Heritage Te Manatu Taonga, 'Myers, Phoebe', Web page, accessed 13 September 2017, /en/biographies/3m67/myers-phoebe.
This profile is part of the series 150 Women in 150 Words that celebrates women's contributions to expanding knowledge in New Zealand, running as part of our 150th Anniversary.