Lydia Suckling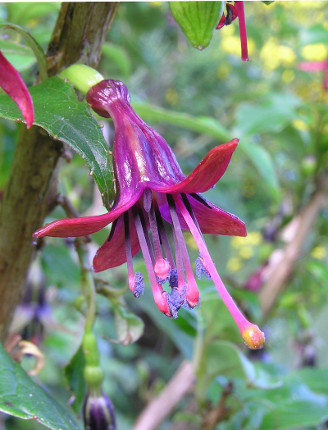 Tree Fuchsia/Kotukutuku, which was studied by Lydia Suckling in the Port Hills. Source: Wikimedia Commons.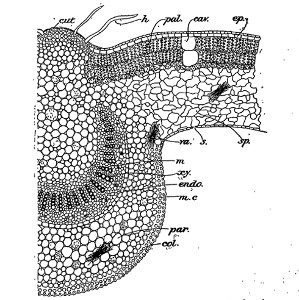 The early 20th century botany department at Canterbury University College was relatively female friendly, with Professor Charles Chilton seemingly sympathetic to the aspirations of women in science. Nevertheless most of the women graduates published only once, including Lydia Suckling, whose M.A. paper in 1913 was "Leaf-anatomy of Trees and Shrubs on the Port Hills". Other women Canterbury botany graduates around the time included Annie Finlayson, whose 1902 paper was on the stem structure of some leafless plants; Elsie Griffin, who looked into conifer leaves in 1906; F.W. Cooke, who published research on salt-loving plants in 1911; and Elizabeth Pegg, who published a paper in 1913 on dune plants.

Suckling was a student assistant at Canterbury University College in 1910 but, like most of the other early women science graduates, went on to a career in teaching. She taught at Napier Girls' High School from 1912 to 1915, then at Auckland Girls' Grammar School from 1916 to 1917.1

Image: Lydia Suckling's diagram of the leaf of a Tree Fuchsia plant. Source: Transactions and Proceedings of the New Zealand Institute.

Reference:
1. A.D. Thomson, 'Some Pioneer Women Graduates in Botany from Canterbury University College.' Centre for Studies on N.Z. Science History. Accessed 24 August 2017, http://bts.nzpcn.org.nz/bts_pdf/Cant_2000_34__54-63.pdf.
This profile is part of the series 150 Women in 150 Words that celebrates women's contributions to expanding knowledge in New Zealand, running as part of our 150th Anniversary.