Muriel Bell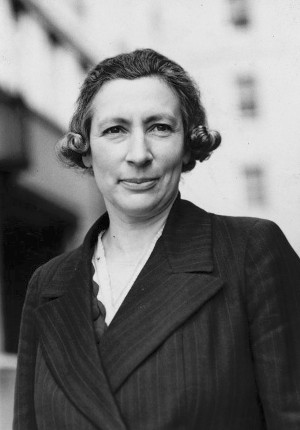 Muriel Emma Bell. New Zealand Free Lance : Photographic prints and negatives. Ref: PAColl-6388-52. Alexander Turnbull Library, Wellington, New Zealand. /records/22452876
Nutritionist and medical researcher (1898-1974)
"Battle-axe Bell", as she was known for her campaign to add fluoride to drinking water in the 1950s, was the first woman to receive a medical doctorate from the University of Otago in 1926. Muriel Bell dedicated her life to public health, travelling to London to research vitamins, surveying the diets of New Zealanders and campaigning for free milk in schools for children.1 Bell lectured in physiology and experimental pharmacology at the University of Otago's medical school, then, after providing nutritional advice during the Second World War (such as in favour of rose-hip syrup), she was appointed New Zealand's first nutrition officer in the Department of Public Health.

Bell became the Royal Society Te Apārangi's fourth female Fellow in 19522 and received a host of other honours including an honorary doctorate from the University of Otago in 1968, for her "unexampled energy" in making research available for common benefit. Her energy was long lived. When she died, an article on the karaka berry was found in her typewriter.3
References:
1. Veronika Meduna and Rebecca Priestley, 'Atoms, Dinosaurs & DNA: 68 Great New Zealand Scientists', New Zealand Science Review 65 (2008).

2. John E. Martin, Illuminating Our World: 150 Years of the Royal Society Te Apārangi, 2017, p. 80.
3. New Zealand Ministry for Culture and Heritage Te Manatu Taonga, 'Bell, Muriel Emma', Web page, accessed 18 September 2017, /en/biographies/4b21/bell-muriel-emma.
This profile is part of the series 150 Women in 150 Words that celebrates women's contributions to expanding knowledge in New Zealand, running as part of our 150th Anniversary.