Marjorie Mestayer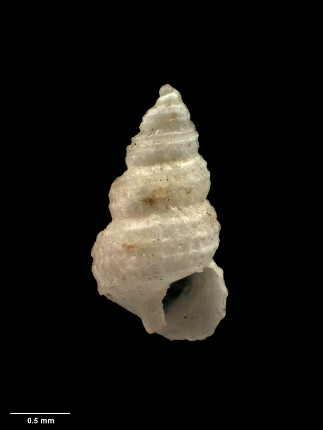 Marjorie Mestayer began collecting shells as a teenager, inspired by seashore trips led by the head of the colonial museum, Sir James Hector. In 1897, at the Wellington Philosophical Society, her father exhibited a collection of chitons collected by Mestayer and named by Captain Hutton. She corresponded with most of Australasia's leading conchologists from the early 20th century. Mestayer was put in charge of the conchology department at Wellington's Dominion Museum in 1907, which the NZ Truth later wrote was: "mainly because Wellington could at that time produce no man who knew much more about shells than that they were curious things found on beaches". Mestayer stayed at the museum until 1932, when she wrote she was "one of the retrenchment victims" and she is now largely remembered through the molluscan, foraminiferal and ostracod species named after her.1

Image: Tasmalira vitrea (Suter, 1908) collected by Marjorie Mestayer from Lyall Bay Wellington. Source: Te Papa Collections.
References:

1. http://collections.tepapa.govt.nz/object/148366 Tasmalira vitrea (Suter, 1908) collected by her from Lyall Bay Wellington

2. Hayward, Bruce W.; Morley, Margaret S. (2011). "Marjorie Mestayer (1880 – 1955) and her Molluscan Studies and Collections". Poirieria. 36: 13–19. Retrieved August 6, 2017.
This profile is part of the series 150 Women in 150 Words that celebrates women's contributions to expanding knowledge in New Zealand, running as part of our 150th Anniversary.